Distance learning possibilities
During times of disruption, schools, colleges and universities can easily enable distance learning using 8x8's free, Video Meetings solution to create video classes. Also use video communications to keep teachers and administrators collaborating. Simply start a meeting at https://8x8.vc/ to get started. No registration or extra software needed. Works on Chromebooks, and any other device running Chrome.
---
How-to guide for distance learning
Get started immediately. This guide provides step-by-step instructions to set-up and deliver video lessons. It demonstrates how to:
get started
use advanced features
easily integrate video class access with Google Calendar or Outlook
prepare for the first lesson
use a checklist during the session
It contains all the materials you need to start supporting distance learning today.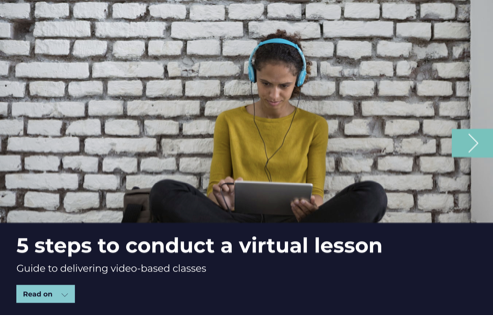 ---
Remote collaboration and mobility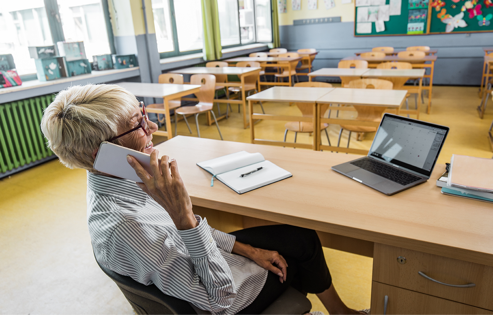 Teachers often use their personal phones with students, parents, resource partners and administrators. Although convenient, this poses a security risk because personal numbers are often shared.
With 8x8 Express, you can instantly provide teachers with work phone, messaging and meeting capabilities that protect private school information while using their personal mobile devices.
Try it free for 30 days to see how it keeps your school system connected, collaborating and secure.
---
Enable contact center agents to work remotely
As higher education institutions deal with the new demand to support remote working, they need a way to continue providing support services while also protecting the safety of their agents and contact center managers. The 8x8 Contact Center solution equips operations with the tools they need to manage every customer interaction swiftly and optimally - from anywhere.
---
Our users loved 8x8 from day one because the call quality is so clear! With 8x8, we have finally entered the 21st century!
David Rodriguez
Network Administrator, Little Elm School District
Our teachers love the mobile app because it gives them the flexibility to place calls after hours in a professional manner.
Tim Goree
Director of Technology, FSUSD
---
NASPO Certified
As a NASPO certified provider, we look forward to talking with you further about how our decades of experience, patented technology and integrated, secure, communications platform eliminates risk from moving to the cloud while lowering costs, improving service and accelerating your ability to reinvent education.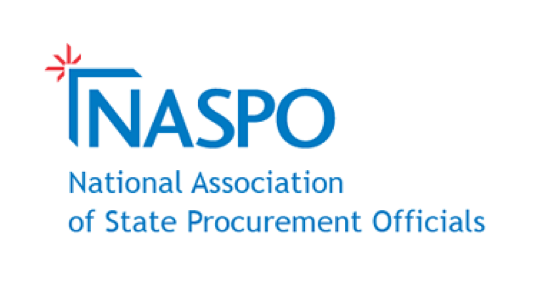 ---

PEPPM certified
8x8 is a PEPPM certified provider ensuring your school will receive the best national cooperative price – under the confidence of using competitively bid contracts awarded by a fellow educational agency.
Contact a Specialist
Call 1-844-991-0653 or fill out the form below and an 8x8 Specialist will be in touch.