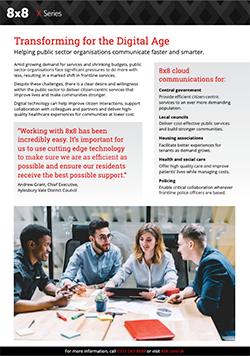 8x8 Local Government Datasheet
Channel shift strategy
8x8 recognises the increasing need for local & central government organisations to successfully implement a channel shift strategy, where technology will encourage people to communicate digitally because it's easy to use. Successful implementation will lower overall transaction cost, while allowing authorities to increase the number of people they can serve whilst maintaining a high level of customer service.
As a chosen partner to many government organisations, 8x8 are also listed on the G-Cloud digital marketplace. 8x8 is also a RM104 and Crown Commercial Service supplier, making business changes a smoother experience.
Flexible and trusted cloud solutions
Government offices face a challenge to provide secure, compliant, collaborative unified communications, whilst managing increased financial challenges.
We provide an immediacy to communications that most other cloud providers can't match. Our top tier data centres are strategically located to ensure crystal clear connections, superior call quality and minimal latency.
8x8 enables you to communicate in any way, on any device, at any time. You can get continuous communications, from desk, to computer, to mobile with voice & video calls, chat & more.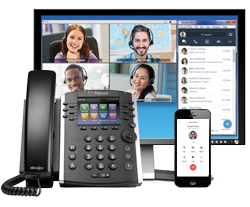 8x8 Contact Centre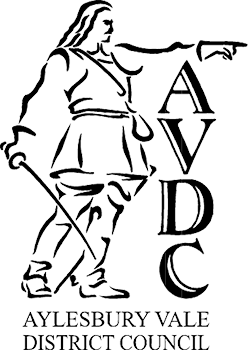 Working with 8x8 has been incredibly easy. We were keen to support a business based locally and with the fantastic solutions available, it was an easy decision to choose 8x8. It's important for us to use cutting edge technology to make sure we are as efficient as possible and ensure our local residents receive the best possible support.
Andrew Grant Chief Executive of Aylesbury Vale District Council
Is a cultural change needed to prevent individuals holding back local government tech adoption?
This survey of staff working in local government reveals a significant appetite for new technology, but more than a fifth (22%) say certain individuals are holding back tech adoption to preserve the status quo. This view is more prevalent amongst those in IT
procurement, where more than a third (35%) believe colleagues are standing in the way of technology because it will disrupt what they already have in place.

FIND OUT MORE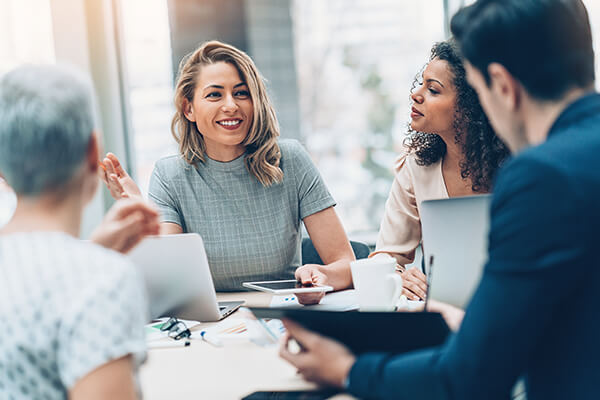 Why 8x8 for Government
8x8 Cloud Communications solutions allow all agencies to save significantly on service, equipment and labour cost. Because 8x8 solutions are hosted in the cloud, government agencies do not need large amounts of capital or long lead times to deploy and use 8x8 phone systems, contact centres or unified communications solutions. The infrastructure is already there, ready to use—owned, maintained and managed by 8x8.
Information security and compliance
8x8 is fully compliant with Proprietary Network Information regulations for protecting customers network information. 8x8's comprehensive security standards comply with rigorous standards critical to the public sector and all its solutions meet these criteria. 8x8 holds Cyber Essentials Plus, ISO 27001 and ISO 9001, minimising any risk when deploying your cloud strategy. In addition, 8x8 has also gone through the rigour of ensuring that our solutions meet the US Safe Harbour data privacy standards for all EEU member states.
As a publicly traded company subject to compliance with the Sarbanes-Oxley Act of 2002, internal and independent external auditors audit 8x8's information technology infrastructure controls annually.
Call our Government Solutions Team on 0333 043 8888 for more information or sales assistance.

Looking for more information?
Before you get locked into costly add-on services and call plans with another communications provider, speak to us about a cost-effective alternative that works alongside your existing applications and CRM.