Watch how 8x8 ContactNow helps sales teams have more conversations in less time by adding automation and intelligence to the
sales process.
Supercharge Inside Sales

Drive productivity using a predictive, automated outbound dialler to increase engagement and efficiency for high volume telesales or inside sales teams

Get more done with a structured, consistent contact methodology, eliminating manual dialing and wasted time between calls

Identify more high quantity leads and greater insight into customer details, enabling reps to reach prospects quicker, qualify better and pass them to sales faster
Enhance Sales Management
Provide timely oversight of your sales organization while understanding sales activities as they are happening, not at the end of the quarter
Streamline the sales process by automating and simplifying administration, leaving your team more time to engage with customers
Optimize opportunity efficiency using interaction data and call recordings of successful reps to train and coach new and underperforming sales rep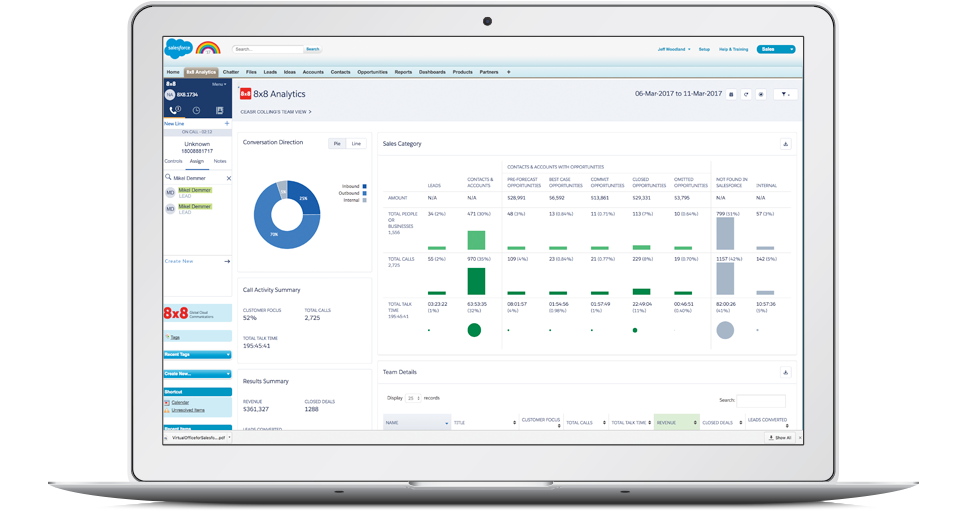 Optimize Sales Operations
Gain better insight into opportunity status by understanding which accounts are actively being worked and the interaction patterns that lead to success

Improve pipeline accuracy by having up-to-the-minute details on sales activities at the team, individual, and account level
Speed reporting and analysis with seamless integration combining call details and opportunities into a comprehensive, ready-made dashboards

Increase Marketing Success
Qualify leads quickly following campaigns and events, using telemarketing to keep pipelines full and clearly demonstrate the return on marketing activities
Reach high quantities of unqualified, or not-fully-qualified, leads, improving success rates for target account contacts, industry list purchases, or events
Gather insight easily from surveys, follow ups, or customer feedback that's fast, scalable, and helps companies and clients make better business decisions
Customer Case Study
Trendzer is a growing web design and SEO company, providing small and mid-sized business improve and maintain their online presence
Using ContactNow, Trendzer makes more successful customer connections and has greater insight into sales performance, helping managers better staff and train reps
Sales reps save time between calls by automating the dialing process and maximize talk time by immediately connecting reps to live customers, not voicemails

"The ContactNow system from 8x8 has transformed our inbound and outbound calling, meeting our complex and diverse needs across multiple departments and functions."
Mike Batchelor
SEO and Content Service Manager
Looking for more information?
Call 0333 043 8888 or fill out the form below and an 8x8 Solutions Specialist will be in touch.