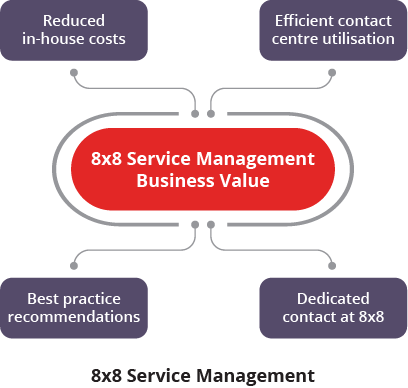 A dedicated point of contact
8x8 Service Management for Contact Centre allows your team to offload system tasks to the 8x8 services team. It assures your business has access to a dedicated point of contact for support, assistance with moves/add/changes and updating user configurations. And the service is accessible when you need it.
Get continuous support
8x8 provides ongoing service and support to assure the 8x8 platform offers the highest quality voice and the most reliable cloud based solution. Making sure our customers are successful is key to 8x8 success.
We have heard from customers that they may often need some additional technical support in completing small tasks that are part of any system configuration or change. 8x8 wanted to offer this level of support without requiring a special work review or an extended statement of work.
To meet this need, 8x8 offers Service Management allowing our customer to get committed 8x8 support on a monthly basis.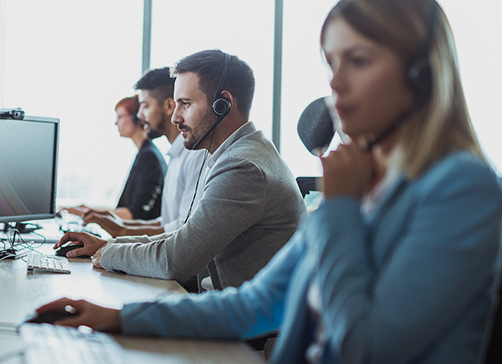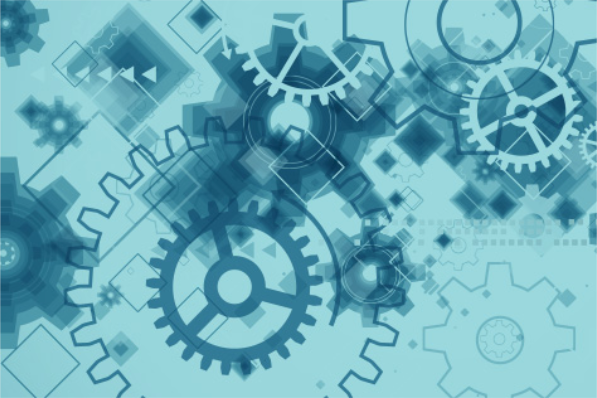 Additional configuration is often needed
Even a cloud based contact center may require some additional configuration or support, call queue set-up, routing based on digital channel or agent skills and/or assignment of agents to best take advantage of their expertise and schedules.
For businesses with dedicated IT personnel, this is usually not a problem. But what if everyone at your company already has two jobs? How do you make sure communicating with your customers is as efficient as possible?
8x8 Service Management for Contact Centre includes:
Single point of contact for any support issue
Design and implementation of queues, channels, call flows and custom reports
Design, implementation and updates of IVR flows
Assistance with moves, adds and changes
Assistance with skill group assignments
Quality Management templates set-up
Configuration of custom Speech Topics
Call 0333 043 8888 or fill out the form below and an 8x8 Specialist will be in touch.
Contact Sales