How to Make Work From Home a Sustainable Part of Business Continuity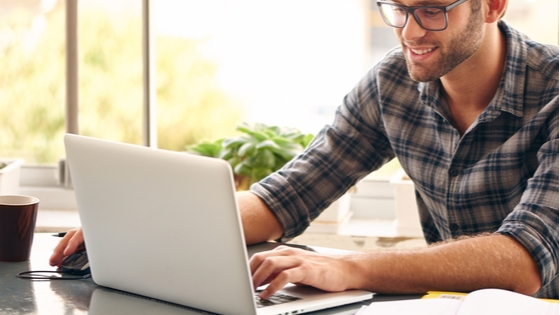 This is the first in a series of posts about solving work-from-home challenges from the IT-leader perspective.
IT is one of the teams responsible for managing 8x8's work-from-home program. This includes enabling our global and distributed workforce to benefit from our collaboration products and ensuring that our IT systems and networking infrastructure continue to perform at high levels. And, like many organizations around the globe, the current pandemic is causing unprecedented loads on our systems.
Many of my peers in IT are also under a lot of pressure both from users and the C-suite. In these unusual times, I am seeing people who previously relied on a cell phone for continuity are now discovering that it is more than that. It is causing IT staff to think more about efficiency and availability and the benefits of a unified solution. Less is more.
I urge you to avoid the temptation of implementing a Band-Aid fix for legacy or incomplete WFH solutions such as throwing more user bandwidth or cellular data at the problem. As we've observed, collaboration tools have become ubiquitous and have a higher value than ever.
Business continuity is now synonymous with business resilience. Whereas ERP and intellectual property were traditionally a primary part of business continuity, I would argue that today, your communications and collaboration resources are an equal component of your resilient business continuity program.
What does thinking long-term WFH mean?
The core of a good work-from-home or work-from-anywhere solution is the focus on delivering intuitive, reliable and secure access to business applications and data. No surprise, 8x8 believes these solutions should be delivered via the cloud. And, while not all clouds are equal, ensuring you identify a solution that is feature-rich and will grow as you do, is an important factor to keep in mind about your WFH program.
The important thing is to work with your internal teams, IT solutions providers, and companies like 8x8 to deeply evaluate your remote work pain points and develop the ideal program for you. Keep in mind that this topic is on the mind of every business owner, every CEO, and every corporate board member.
Beyond the advice that I shared above, there are a few other lessons that I learned transitioning the 8x8 team to work from home. Here they are:
All of the applications 8x8 employees use are cloud-based. This was an enormous benefit when we had to transition to all-employee WFH. Employees logged into their applications from home the same way they logged in from the office. The experience was almost identical to being in the office so support requests really did not increase. The only difference was that some applications required VPN access so using a VPN was really the main challenge for some employees. Onboarding new employees with Virtual Office, our flagship desktop and remote communications and collaboration tool was a breeze as well.
We rolled out WFH gradually so that we could test our infrastructure along the way. This is good advice on any major rollout. Keep rolling your solution out as long as it scales without hindering performance.
We gained lots of insights by conducting employee surveys that helped us make tweaks to improve the employee experience. We wanted to make it easy for them to collaborate with their colleagues and customers.
Operations groups, IT, Facilities, HR, Legal are continuously evaluating all systems and communicating with employees to ensure they receive great service.
Working from home, or anywhere, is no new concept – but doing it globally, and for extended periods of time, is. More than ever, IT pros like you and me are the superheroes of our organizations. It is a lot of pressure, but we can do it if we focus on meeting or exceeding employee expectations within our IT strategy and within our control.
This is your opportunity to transform your business and elevate IT as an enabler for your organization. Don't be afraid to push back where needed to ensure that you have the time and resources to do it right. Now is your opportunity to be bold.
Lastly, please reach out to me if you have any questions. I appreciate your taking the time to read this and I hope that it was helpful! In my next post, I will explore more cloud benefits and the related questions that arise such as networking challenges and opportunities.