What Customers Forgive and What They Don't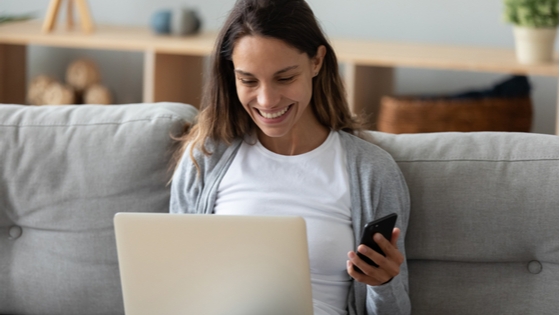 Has your company ever had a serious product or service issue that resulted in bad press? If so, you're not alone. A classic example is when United Airlines forced a musician to check his guitar, resulting in a broken guitar and a music video that has garnered about 3 million views. Facebook has had significant privacy issues, and Amazon has struggled with some sub-prime customer service issues on Prime Day for two years running.
What is the impact of a trip-up? Research shows that most people think everyone deserves a second chance. While that may be true on a personal level, does that mean consumers are also willing to give businesses a second chance when they have product issues or get bad customer service?
Not necessarily. More than on a personal level, the answer is "it depends." How much did the problem impact you? Did the company try to rectify it? Were they sincerely apologetic? Did they assure you it wouldn't happen again? How fast did they follow through on their promises? Did the company have a stellar track record up to this point or is this a pattern?
When something goes awry in the public eye, your company's contact centre is almost certainly going to be in the crosshairs. And it's not just out-of-the-ordinary happenings that impact your contact centre. A big product launch, unexpected weather events, and a whole host of other scenarios can impact your day-to-day operation.
What are your customers able to forgive?
Sometimes customers are willing to give you another chance. Let's look at a few examples.
A customer service problem or product issue that you resolve.
Paradoxically, research shows that when there is a hiccup with your product or service and you successfully address it, consumers tend to be more loyal than before. Why? Because you've proven if your customers have an issue, you'll make it right. Increase your chances of doing so by giving your agents fast, easy access to experts.
A long(ish) wait in a phone or web chat queue.
Your customers may be willing to wait more than a few seconds - but only IF you give them an accurate expected wait time and present alternatives such as the ability to request a voice callback or the option for a web callback.
An agent who doesn't have the answer.
It's virtually impossible to train your agents to manage every possible scenario. And your customers know that -- even if they're frustrated or angry. When an agent listens empathetically (an important first step), politely tells a customer he needs to put them on hold or reach out to an expert and comes back with an answer, it's worth the wait to most customers.


What is likely unforgivable?
On the other hand - what are customers usually NOT willing to forget?
Wasting their time.
When we have more items on our to-do list than time to do them, we're not alone. Our customers are similarly harried. If they have to make a big-time investment in getting their problem or issue addressed, their frustration is exacerbated. Time is money, and if your agent wastes the customer's time they may conclude they've made a bad investment in selecting your product or service.
Telling them their problem is resolved - when it isn't.
Likely all of us can recount at least one instance when we've contacted a company about an issue, spent time trying to get it addressed, and we're told it was resolved. We go about our day - and then learn the problem wasn't fixed. Our level of frustration is exponential, especially if there has been a significant time investment in the previous interaction. When this happens we lose trust and confidence in the company.
Not listening - and getting it wrong.
Many problems or issues that drive us to reach out to a company are complex. When an agent interrupts us, or replies in a way that shows they've not really listened, we go from simmer to boil.
I could add many more things to this list, but you get the idea. Every company is going to have occasional issues with their products or services. When that happens and your customers contact you, the way your agents respond is critically important in determining whether or not you get a second chance.