Migrating A Contact Centre to the Cloud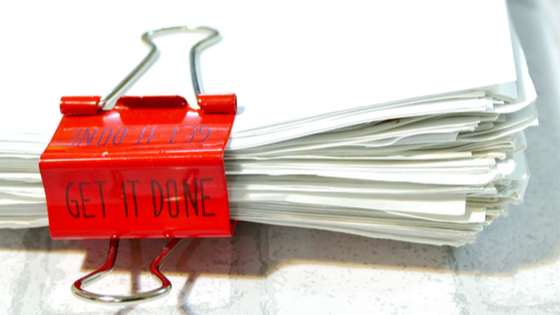 Have you thought about migrating your contact centre to the cloud but are unsure of the benefits? In this blog, we'll outline the benefits and advantages of making a migration to the cloud and why it's important for today's contact centre. If you were to look across the work that happens in most contact centres now, you'll discover that it's not the transactional interactions of yore. Today's contact centre offers a more advanced solution for supporting customers and responding to their inquiries than the simply reactive and outdated mindset of "throwing bodies at calls". A more advanced contact centre needs a more advanced technology solution to effectively get work done.
The Shift From On-premise to Cloud-based Contact Centres
But first, a quick lesson on legacy contact centre technology. Traditionally, contact centres relied on communications systems that required a dedicated infrastructure to assure system availability and reliability. It got the job done, but it was expensive to operate, cumbersome to deploy and not setup for easy scalability or an evolving technology landscape. But, by the late 1990s and early 2000s, the same technology advances that now provide hosted storage farms and cloud-based virtual operating systems enabled organisations to manage their contact centres remotely. These advances enable organisations to obtain high-quality, reliable service experiences while saving money and reducing maintenance downtimes. It's no wonder why many, like you, are wanting a better look at what a cloud contact centre migration can do to improve their business.
The Benefits of a Contact Centre Cloud Migration
Migrating to a cloud contact centre provides many benefits both in the short and long-term. Here are some of the top outcomes that you should expect if you move your contact centre to the cloud:
Easy installation:
With a cloud contact centre, a company doesn't need to install complex hardware in their offices or allocate separate office space for equipment. The cloud contact centre supplier supports the infrastructure and maintains the software. So, when you are ready to install your new contact centre, the supplier can do the job remotely, online, simplifying your tasks to just selecting the features and the employees to connect.
Operational costs:
To set up an on-premise contact centre, you need to have all the equipment installed and ready to go. This means that the company has to pay upfront for the service to be in place. Often this is a significant capital expense (CapEx) to even get the project started. However, for cloud contact centres, the hardware requirements are managed by the cloud system provider. Upfront costs that need to be shelled out for hardware to run the system applications are minimal; the cloud contact centre vendor has already built the system you will use for your agents. The recurring costs for licenses and support can be operating expenses (OpEx), making it easier for new businesses to adopt cloud contact center services. It also lowers the barrier to entry for solutions like Speech Analytics, making these advanced capabilities affordable to companies of all sizes.
Remote operability:
In cloud contact centres, you have direct access to make changes or add users. It is simple when you need to move an agent or add an agent from an office to a work at home position. This remote administration makes it easier for you to set up new agents where needed. For businesses, it gives them the freedom to hire people around the world, exponentially increasing the pool of prospects.
Scalability:
It's not unrealistic to expect that a growing company will experience an increase in the volume of inbound and outbound contacts handled by their contact centre. Hence, the load on the hardware will also see a rise. With on-premise systems, increased contact centre volume requires businesses to invest more in hardware upgrades. However, with cloud contact centres, companies can simply request more licenses from the vendor, making it effortless to expand.
Hosting your contact centre in the cloud means your agents can be placed wherever you need them. Agents are no longer tied to a specific office location due to hardware considerations. It allows the supervisors to assign specific digital channels to designated agents in real-time. If you need more chat agents or voice agents, it is easy to modify your system to enable more agents to handle these types of contacts. And, with all of the hardware and the software hosted by a third party and managed by a third party, your valuable business resources can focus on what they need to do to grow your business. IT resources can be assigned to improving your business processes.
If you're poised for growth and need a contact centre technology platform that can grow and adapt with you, then making the decision to move to a cloud-based contact centre will make sense for your business. It will be easier to implement, less costly to run and more effective as your business grows.