Customer Service Predictions for 2019: 5 Small Businesses Weigh In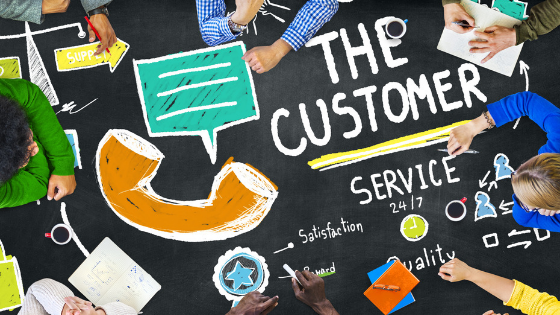 The New Year celebrations seems a distant memory , it's now time to look ahead and see what trends will shape small businesses in 2019.
One of the most important drivers for any business is customer service, and recent figures show that it's just as critical as ever: 61% of survey respondents in Microsoft's 2018 State of Global Customer Service Report said they stopped doing business with a brand due to a poor customer service experience.
In light of this data, we asked five small business influencers how they plan to deliver better customer service in the New Year. From sending personalised gifts to customers' pets to using a mix of automated and human-based messaging, each respondent* revealed insightful tips for how small businesses can up their customer service game in 2019.  
Jonas Stanford, Director of Customer Success at Unbounce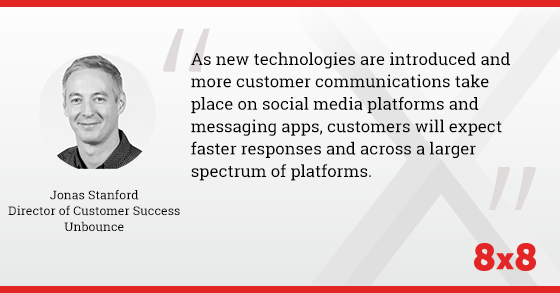 Speed and accessibility of customer support will continue to be a top priority for both businesses and customers. As new technologies are introduced and more customer communications take place on social media platforms and messaging apps, customers will expect faster responses and across a larger spectrum of platforms.
Speed of response is especially important here at Unbounce. We recently increased the size of our customer support team, which has allowed us to significantly improve our chat acceptance rate—a measure of the number of conversations we're able to have with customers at the time they request the conversation.
Companies should also be thinking about how they access customer information at the point of contact. Most companies gather useful information about their customers but rarely make this information available to the support teams that help these customers. Giving customer service teams access to detailed customer information at the point of contact will allow support staff to understand a customer's needs before they even begin speaking with the customer, resulting in shorter calls and an overall more personalised customer experience.
LinkedIn: https://www.linkedin.com/in/jonas-stanford/
Nathalie Couët – Communications, Marketing, & Partnerships Manager at DashThis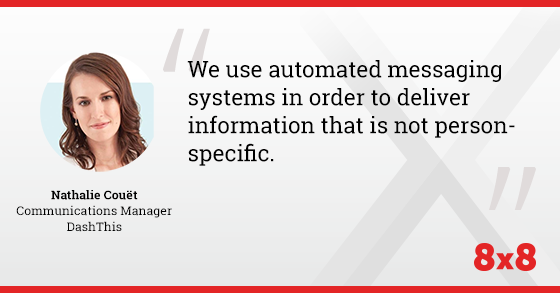 Today, customer service is often considered just a necessary expenditure that a business needs to pare down as much as possible. With the advent of chatbots and intelligent automated messaging systems, this is getting even easier to do.
In order to differentiate ourselves from our competition, though, we're going in the opposite direction. We use automated messaging systems in order to deliver information that is not person-specific (e.g. to tell our users about a new feature).
However, any user (whether a paying client or a free trial user) who writes to us will receive a personal, human reply. Whether someone writes to us on social media, through email or in the general contact form on our website, (s)he will get an answer from a real person (usually their account manager—every person who uses DashThis gets his or her own account manager that they can speak to at all times).
In sounds incredibly simple, almost banal, but taking the time to talk with clients instead of constantly rerouting their questions to a forum or a help centre article, makes all the difference in the world.
People want to do business with brands that not only offer the best product, but also with whom they feel a personal affinity. Our account managers become friends with their clients; They ask about their weekends, maybe even share their dogs' names and what football teams they support.
At the end of the day, that's what sets us apart.
LinkedIn: https://www.linkedin.com/in/nathalie-cou%C3%ABt-b9a08132/
Zach Hendrix – Co-founder at GreenPal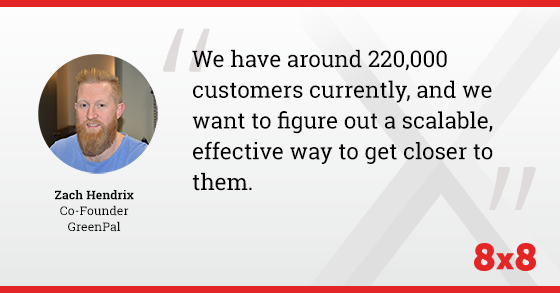 We recently tackled the challenge of how do we improve our customer service by injecting personality into our business at scale.
How do we evoke a personal connection with our customers? We have around 220,000 customers currently, and we want to figure out a scalable, effective way to get closer to them.
After brainstorming we came up with an idea to tap into our customers' souls through their pets. When a homeowner signs up for our service, we gather information on if they have pets, and if so, what their names are. We do this so our lawn vendors know to be careful when entering the lawn.
We decided we could use this info about our customers to send a personalised gift to our customers' pet, addressed to the pet.
This really wowed our customers; We received personal thank you notes, videos of their dog chewing the bone we sent posted to Facebook and thank you tweets. It worked really well for the time and money we invested.
LinkedIn: https://www.linkedin.com/in/zach-hendrix-8b6a963/
Mark Powell – VP of Call Centre Sales & Ops at DentalPlans.com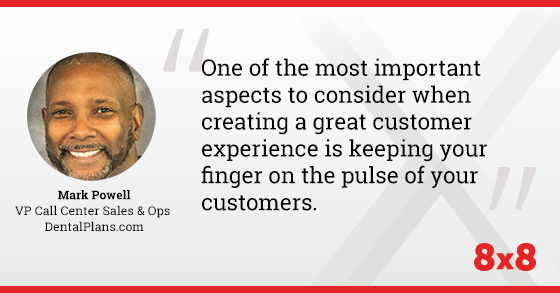 At DentalPlans.com, we have found that one of the best resources is our members. We will continue to enhance our presence on social media, as well as provide additional avenues for customers to contact us, such as live chat, email and telephone, so we can listen to—and really hear—plan members and continue to provide them with an exceptional experience. DentalPlans.com will continue to ensure that all of its employees are trained and updated on the latest information to allow them to speak to plan members with confidence and deliver one-call resolutions.
One of the most important aspects to consider when creating a great customer experience is keeping your finger on the pulse of your customers. DentalPlans.com excels in this area because we utilise member surveys and monitor online reviews to gather feedback directly from plan members, which allows us to act quickly.
Training and coaching is also very important. One hundred percent of our calls at DentalPlans.com are recorded, which allows for us to provide coaching and share best practices, based on the interactions we have with plan members. We leverage these calls along with other soft skills through our learning management system and create modules and learning journeys for all of our employees.
LinkedIn: https://www.linkedin.com/in/mark-a-powell-mba-2aba811/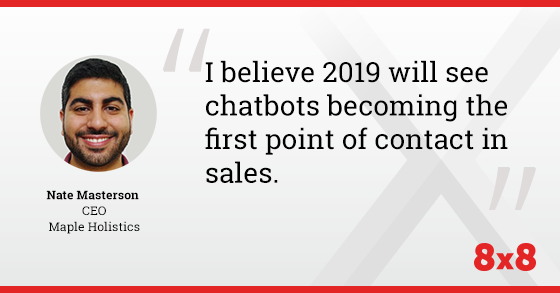 One of the most impressive AI tools improving customer experience is chatbots. While chatbots are not so complex that they can deal with every issue under the sun, they aren't humans, who have a tendency to make catastrophic errors in customer relations that are often irreparable. AI chatbots sound remarkably human and iterate with every exchange, which makes them a tremendous force for good.
Chatbots are no longer just for basic customer service questions. These bots are now capable of giving complex responses and suggestions, including recommending specific styles based on short questionnaires and even direct ordering.   
I'm particularly fond of programs like Zendesk and Freshdesk, which exist to make the customer experience better. These apps are based on the reality that automation in HR is becoming more of a reality every day. Automation in HR can have a huge benefit for the workflow of your business as technology of this nature can help to shorten the amount of time and effort employees spend dealing with issues such as time tracking, relevant tax forms, health and security forms or procedures, general record management and making important files or documents easier to locate.  
I believe 2019 will see chatbots becoming the first point of contact in sales. Chatbots show promise in creating effective landing pages and boosting conversions. AI can now collect basic customer info and create a more user-friendly shopping experience. Consumers actually prefer these interactions since they are faster and simpler than traditional sales methods.
LinkedIn: https://www.linkedin.com/in/nate-masterson/
What's Your New Year's Resolution for Your Business?
Clearly, delivering fast yet personalised customer service—with effective communications at the centre—is a top priority for small businesses in 2019. It's in precisely how businesses opt to provide top-notch customer service where we see some differentiation.
In order for small businesses to exceed customer expectations in the New Year and beyond, a communications solution that not only supports but also energises your efforts is a must.  
8x8 cloud communications provides businesses of all sizes with a powerful voice, chat, collaboration and conferencing solution that delights customers and empowers employees. With features like call recording, CRM integration and cross-platform messaging, businesses can enhance every customer interaction while also increasing team productivity.
Unlike your perennial resolution to eat right and exercise, upgrading your business communications to deliver better customer service is one New Year's resolution you can easily keep.
Responses have been edited for clarity.
*The influencers featured in this article are not 8x8 customers.
 Image source at the top of this blog post: Shutterstock