A Roadmap to Success with Speech Analytics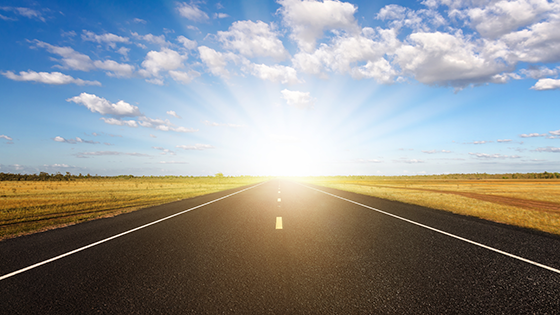 Whether you're heading to a new restaurant on the other side of town or taking a road trip across the country, a GPS helps get you there. Gone are the days of combing through maps, taking notes and picking what you think is the best route—only to be blindsided by traffic delays and detours. But a GPS needs precise guidance before starting out. You wouldn't want to get halfway to Springfield, Missouri when you intended to go to Springfield, Massachusetts.
Likewise, you'll want to map out your destination when using speech analytics. Where are you headed—i.e., what call centre and broader business improvements would you like to target? Speech analytics provides business intelligence by uncovering content that otherwise might not be discovered. It saves valuable time by pinpointing the calls that pertain to a particular issue and takes you directly to the place you need to learn more. In addition, the time to value is immediate with out-of-the box speech analytics, avoiding a lengthy and costly installation.
This roadmap will get you started on the road to success.


Identify Participants and Roles
Obviously, your contact centre director and quality assurance director are key to success with speech analytics. They'll want to identify ways to improve the customer experience, to gain instant visibility into problem areas and surface concerns.
You'll also want to identify a project owner, who will be in charge of spearheading the speech analytics project. In most cases, it makes sense for this person to also be responsible for building searches, administering the software and working closely with other stakeholders to ensure the speech analytics software is being used to advance business goals.
It's important to involve a business owner—someone directly responsible for business strategy. This ensures that you're using speech analytics to think creatively and gain meaningful business insights. Business analysts can identify and articulate specific strategy changes and ensure the analytics are used to inspire quantifiable business improvements.


Let's Get Started!
Set up an initial meeting with key stakeholders. It's tempting to immediately delve into the technology itself, and try to figure out "how" you'll proceed. Instead, start with a focus on the "what." What problems can you solve when you listen to the voice of all your customers? Are product or process problems causing customers to leave? You can search for new product opportunities or ways to improve customer satisfaction and boost net promoter scores. This is about determining your objectives in using speech analytics.
Brainstorm the business use cases. Whiteboard ideas. Identify and agree upon overall contact center and business objectives, and document targeted use cases. Before you leave the room, you'll want to get follow-up meetings on your calendars.


Determine How You Will Measure Success
Now you're ready to map out the "how." As a team, agree upon and then baseline metrics for each use case. Next, define the process to achieve your targeted results.
For example, do you want to reduce transfers? Your process flow could be:
Document the percentage of calls transferred today
Search for keywords and phrases that will flag common reasons for transfers
Make the process improvements and/or delivered additional agent training
Measure how many calls are transferred after the changes
This may be an iterative process.
Perhaps you want to better understand your customers and their buying behaviors. A few ideas:
Do your customers ask for products you don't offer? Search for phrases such as "do you sell…" or "where could I find…"
Is your product optimally priced? Search for "too expensive" which could indicate the price tag is too high; "that's cheap!" could indicate you're leaving money on the table
What keywords indicate potential customer churn? Search for "I'm unhappy," "haven't helped," "frustrated" or "call my attorney"
Speech analytics will help you bubble these issues to the top, so you know about problems and can troubleshoot and address the root cause. Perhaps you could create an outreach campaign to proactively reach out to unhappy customers and offer loyalty incentives.
You can also surface problem areas with agent performance. Search for phrases such as:
"You're not listening…"
"I was on hold…"
"I don't care…"
As you find these problematic areas, collaborative performance management enables you to send a message to an agent within the application, creating a back-and-forth dialogue to resolve the issue.


Conduct a Health Check
When you reconvene the speech analytics team, review results to date. Are you getting the outcomes you expected? Do you need to redefine or tweak your searches? Brainstorm and make adjustments as needed.


Summarise and Publicise Results
Did you reduce call volumes or transfers? Improve customer satisfaction?
Perhaps you've identified role-model agents who handle difficult scenarios beautifully. Send kudos to those agents and share snippets from those customer conversations with the broader team so they can learn how to optimally handle similar scenarios.
Let business executives know you've made quantifiable improvements on targeted metrics, and/or identified new business opportunities.
Reach out to your customers, too. If your demand generation team nurtures your customer base with ongoing communications, use that path to let them know you've heard their voices and acted on their needs and requests. For example:
We've improved this process, "You told us it was too hard to…"
Per your request, we now sell X
We've reduced costs on Y
Reiterate
Speech analytics is not a once-and-done solution. To obtain the maximum business value, rinse and repeat. Evaluate the results of your initial use cases to identify areas for further improvements. Target new ideas to drive additional value. And continue to share the results you've achieved for your company.


Take a Look
Want to take a quick peek in real time? Join our upcoming webinar on February 27th for a live look at how you can use speech analytics and quality management to drive results in your business.