We deployed MTS to address poor performance of our cloud applications due to network issues. The results have been dramatic. We now have instant visibility into network traffic with automated adjustments. Our application performance is now much better and the network doesn't get in the way of our voice and video communications either.
Marc Scouten, IT Administrator, Cutting Edge Formulation
Call quality has been consistently clear while using the 8x8 Managed Technical Services and the use of redundant WANs has ensured maximum up time for our phone system.
Chris Graham, Director of IT, Glo Beauty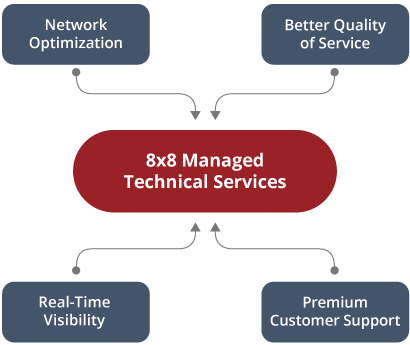 8x8 for both Communications and Network Optimization
8x8 Managed Technical Services (MTS) are designed to ensure consistent service over inconsistent networks. MTS is a combination of SD-WAN and 8x8 Premium Customer Support that can be added to your 8x8 core offerings.
Whereas the SD-WAN centralizes the configuration and management of your network along with providing real-time monitoring, the premium customer support provides fully managed service and support to optimize existing networks for communication and collaboration traffic critical to business. 8x8 acts as a single point of contact for both communications and a better network for better cloud experience.
Real-time monitoring and management
MTS enables the monitoring and prioritization of traffic based on business intent, like an express lane for latency-sensitive traffic. Additionally, the centralized configuration helps deploy SD-WAN without demanding special skill sets at the sites, the single pane of glass graphically presents the network connectivity providing real-time insights into performance, bandwidth consumption per application. Since what can be measured can be managed, customers have full visibility to optimize network usage based on business intent.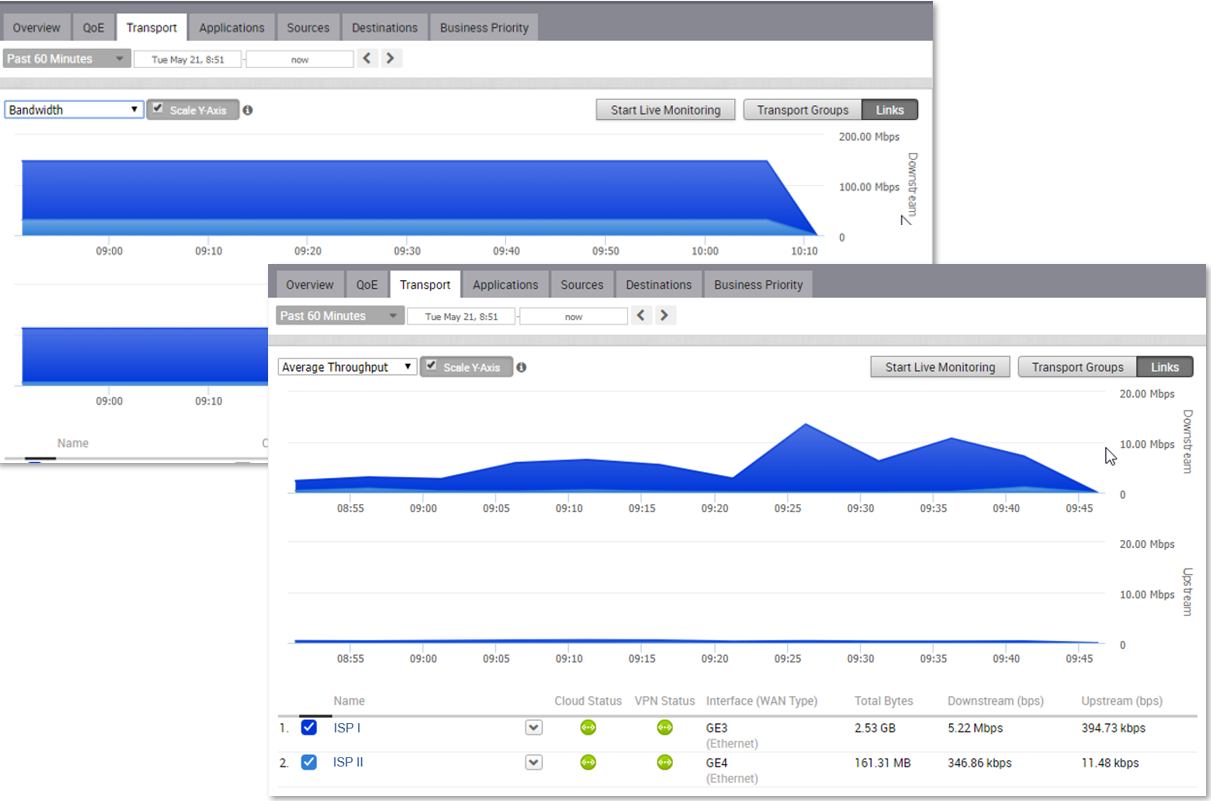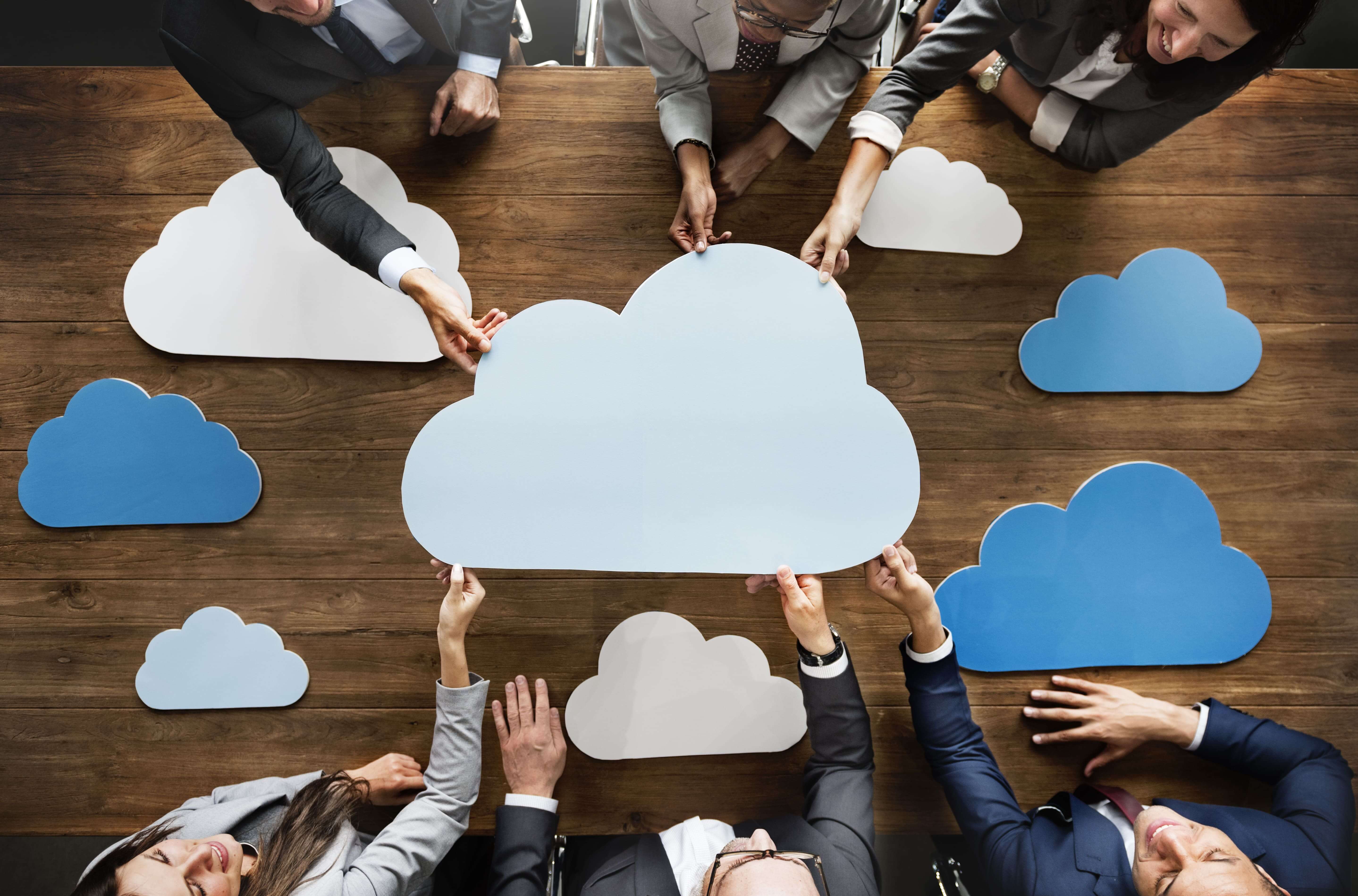 SD-WAN and SaaS are a perfect match
The cloud service provider plays a key role in localization and routing of applications so that end users experience minimum latencies and great performance.
Similarly, 8x8 employs multiple techniques such as our patented geo-routing along with FEC (forward error correction) and adaptive jitter buffers upon arrival to ensure better end-user experience. However, with multiple cloud-delivered applications vying for the same network capacity, networks may be strained impacting the performance of mission-critical applications.
The combination of optimized network performance from MTS and 8x8's patented technologies help customers enjoy an enhanced communication experience with every call.
8x8 Premium Customer Support includes:
Front of Line Pass to expedite handling and priority routing for web and phone cases
Accelerated Response to provide quicker engagement
Live Chat with experts to get answers or open a support case
Support Portal for submitting and reviewing case status, news & alerts, and featured tips
Network health check-up every 6 months
24x7 customer community for product documentation, FAQs
Call 1-833-208-0593 or fill out the form below and an 8x8 Specialist will be in touch.
Contact Sales