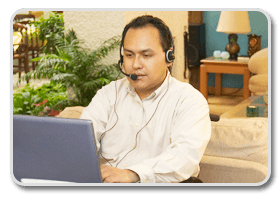 Solutions for Home-Based Call Center Agents
8x8 helps you tap into a highly-skilled and fast-growing labor pool, work-at-home agents. Skill and expertise levels can finally trump geographic location in securing the best qualified agents for your call center. The 8x8 Virtual Contact Center's flexible architecture makes home-based agents a cost-effectively reality for your business.
Benefits for Home-Based Agents
Agents can be based anywhere without installing any special hardware or software. A work-at-home agent simply logs into the web-based application to begin taking customer calls, emails, or chat sessions.
Agents and supervisors can be just as productive as if they were all working at the same location.
8x8's robust monitoring and reporting capabilities provide call center metrics to supervisors and administrators in real-time so you retain complete control over your customer experience. Call recording provides an added level of quality assurance.
With 8x8, your home-based agents are up and running in a manner of days. Training work-at-home agents on the 8x8 Virtual Contact Center is a snap thanks to our award-winning interface.
See how Direct Interactions, an outsourced call center uses 8x8 Virtual Office to run their nationwide team of home-based agents
Lower agent attrition
Increased service levels
Added flexibility for your business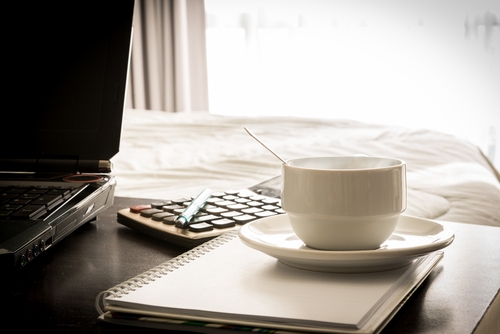 No Hardware. No Software. No Cap-Ex.