Welcome to 8x8's Partner-First Community
At 8x8, we're all part of the partner community. An 8-time leader in the Gartner UCaaS Magic Quadrant, and the only UCaaS Leader also in the Gartner Magic Quadrant for CCaaS, our priority is delivering reliable solutions that our partners can confidently stand behind. 8x8 partners receive access to dedicated engineering, deployment and customer service teams, easy-to-use sales and marketing tools and industry-leading incentives.
Designed to help customers operate at the new speed of business, 8x8's one global cloud communications platform for voice, video, chat and contact center allows partners to equip their customers with the exact tools needed to optimize valuable moments of engagement to communicate, collaborate, access data and lower costs. Whether deploying simple voice services or a multichannel contact center, 8x8 can help.
Recognized in the channel for best-in-class programs and leadership, we value our partners as trusted advisors and an essential part of the team. 8x8 partners receive:
Dedicated partner support and easy deployment
Industry-leading sales incentives
Fast, hassle-free payments
Demand generation and marketing campaigns
Easy-to-use sales tools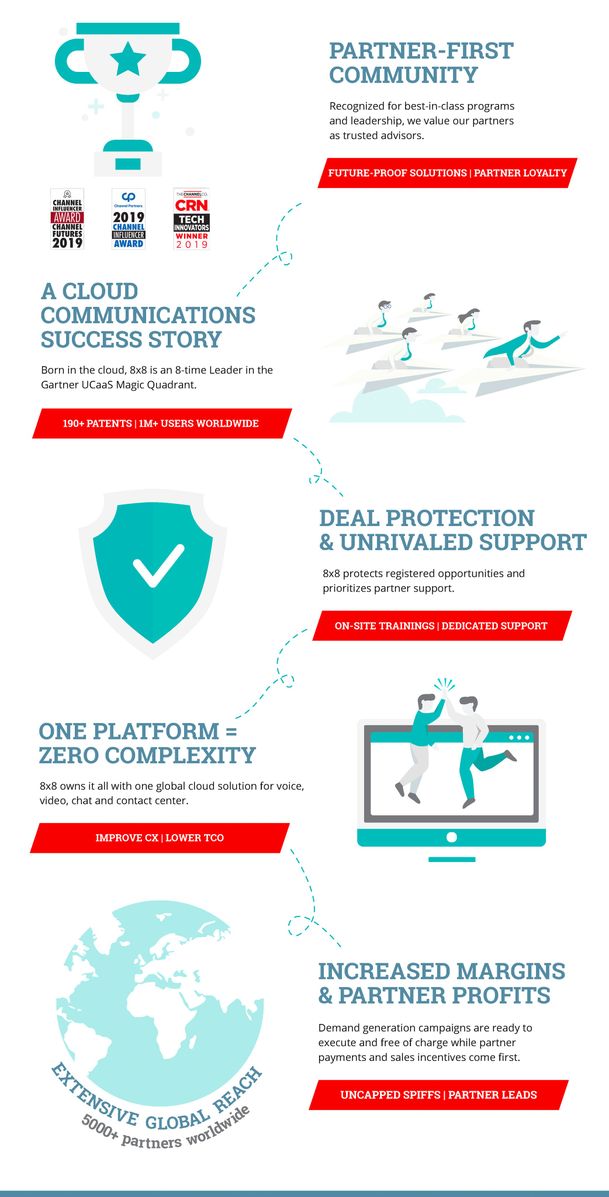 ---
It's All About the #8x8PartnerLove
Take advantage of dedicated engineering, deployment and customer support teams and experience a new spirit of partnership.
Award-Winning Partner Experience
Elev8 is our best-in-class partner program designed to serve every partner, regardless of route to market. Offering demand generation tools and turn key resources, the program drives customer and prospect interactions and is backed by a dedicated channel sales team available to help with every opportunity.
Visit PartnerXchange, our popular partner portal, to become a partner.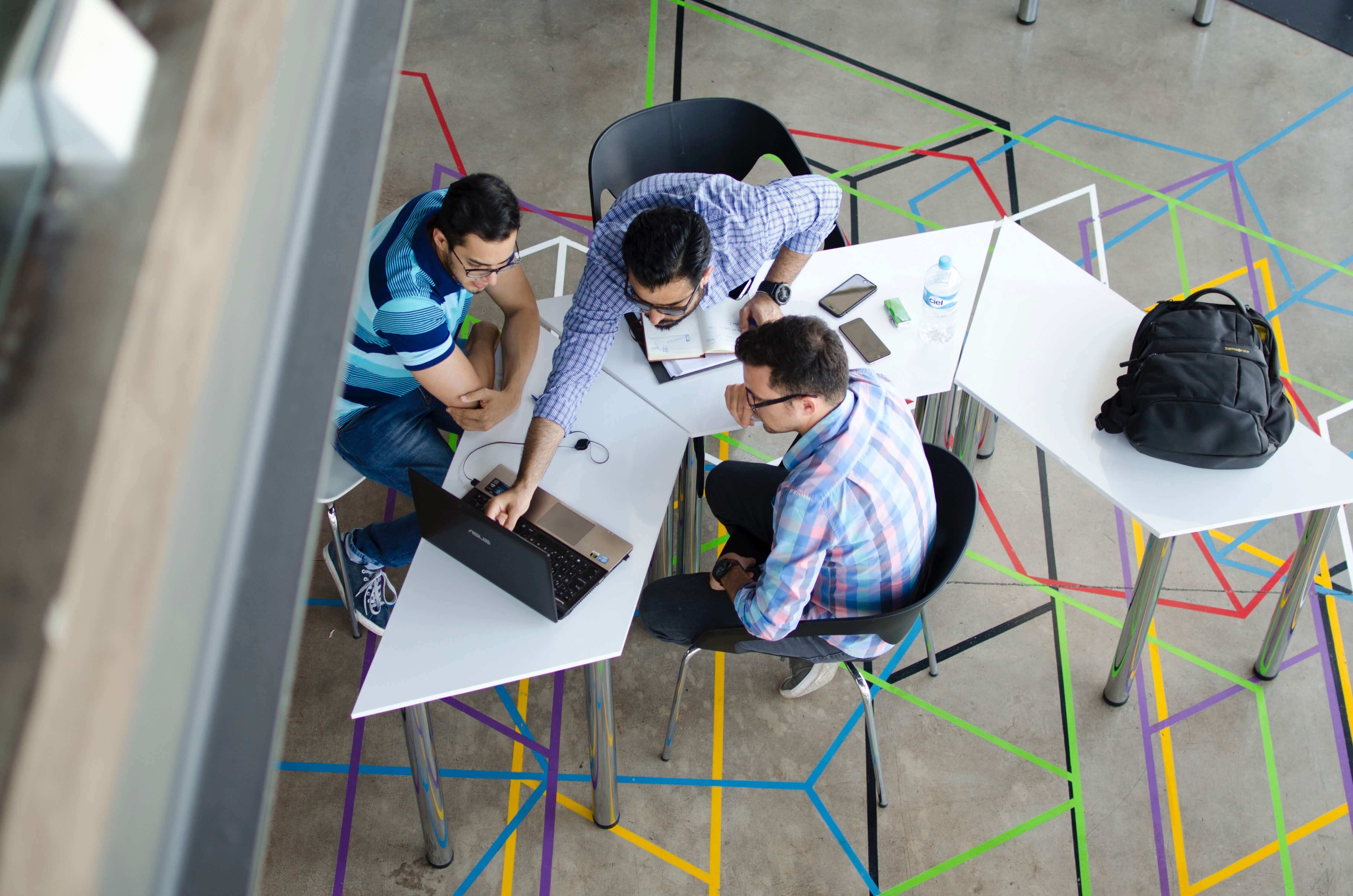 "At 8x8 we're all part of the partner community. We're a partner company. Period."
John DeLozier, Senior Vice President & Global Channel Chief
Contact an 8x8 Expert
Call 1-877-291-9279 or Complete the Form Below
An 8x8 Channel Specialist will be in touch.