The world's first Communications Cloud
The 8x8 Communications Cloud™ combines unified communications, team collaboration interoperability, contact center and real-time analytics in a single open platform that integrates across clouds, applications and devices, eliminating information silos to expose vital, real-time intelligence.
8x8 easily and seamlessly connects employees, customers and applications to improve business performance for enterprises across the globe. Results-driven companies rely on the 8x8 Communications Cloud to reduce complexity and cost, improve individual and team productivity and performance, and enhance the overall customer experience.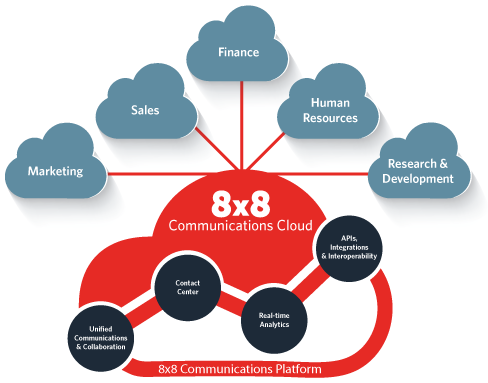 Open & Integrated
Eliminate information silos with an open platform that seamlessly integrates with 3rd-party business applications.
Open & Integrated
8x8 has dozens of out-of-the-box integrations with leading business apps, plus APIs so you have the intelligence and insights you need in every interaction.
Interoperable
Unify teams with interoperability across disparate team collaboration services.
Interoperable
8x8 enables compliant cross-team collaboration in the enterprise with interoperability between more than two dozen team collaboration apps.
Learn More

Intelligent
Make faster, better decisions using real-time intelligence from all communication devices, apps, and clouds.
Intelligent
Harness actionable insights from real-time communications analytics to improve performance, spot problems early, and seize opportunities across your organization.

Global
Connect offices, teams and employees on every continent with a global communications system.
Global
Easily bridge international borders and continents while ensuring that every connection feels local and personal.

Easy
Create more rewarding connections with a seamless user experience that's easy to use and manage.
Easy
Quick to deploy and easy to manage, our intuitive platform adapts to the needs of your business. No hardware, hassles or learning curves.

Secure
Rest easy, knowing your mission-critical communications are well protected and compliant.
Secure
8x8 complies with the industry's most complete set of security and privacy regulations, including FISMA, HIPAA and Privacy Shield.
---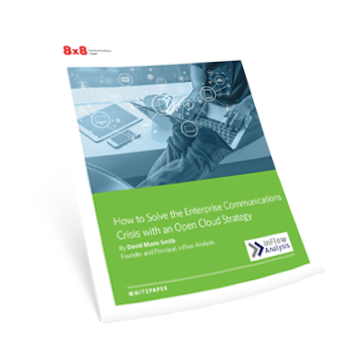 Solving the Communications Crisis with an Open Cloud Strategy
A crisis in enterprise communications and collaboration is brewing. Application silos and the increased use of diverse technology have created user complexity and confusion. Cloud and mobile are the new convergence points for enterprise communications and collaboration. Learn how a global open cloud strategy simplifies and enables conversational, collaborative experiences across clouds and applications for employees, partners and customers.
8x8's cloud telephony services deliver the rich capabilities and voice quality we need with almost zero IT intervention. Instead of maintaining hardware, we can focus on running the business.

---
What the experts say
It takes great effort and innovative thinking to build cloud communications that work simply, integrate seamlessly and perform reliably. In crafting our solutions, we've earned more than 100 patents — and the trust of more than 50,000 satisfied companies.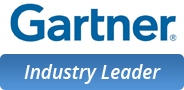 Industry leader in Unified Communications
– Gartner Magic Quadrant

Top 25 Best Small Companies
– Forbes America's Best Companies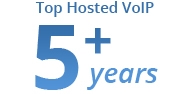 Top Hosted VoIP Provider (five years and counting)
– Infonetics Research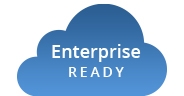 CloudTrust Enterprise-Ready Ranking
– Skyhigh Networks
#1 Cloud UC Provider
See why Infonetics Research ranked 8x8 the #1 Cloud Unified Communications provider for 2015. Analyst Diane Myers explains why 8x8 leads the pack, in this informative video.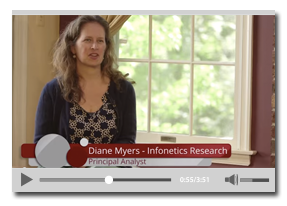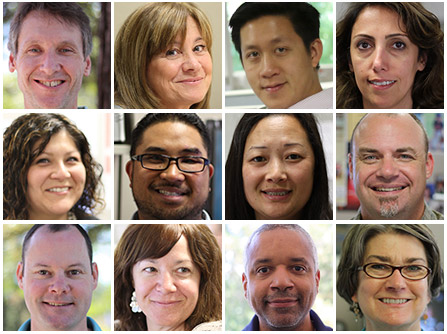 Committed to your success
From sales to support, implementation to operation, we go the extra distance to earn your trust every day. We're passionate about your long-term success. Have a technical question? We'll answer it live. Need help setting up your service? We'll talk you through it. And our US-based Customer Service and Support team is standing by whenever you need it.