8x8 Google Calendar Integration
Schedule 8x8 Meetings from Google Calendar.
The 8x8 Google Integration links your Google calendar to 8x8 Meetings. See your contacts' availability and schedule meetings directly in your calendar. Join meetings from the calendar pop-up.

To get started, click here.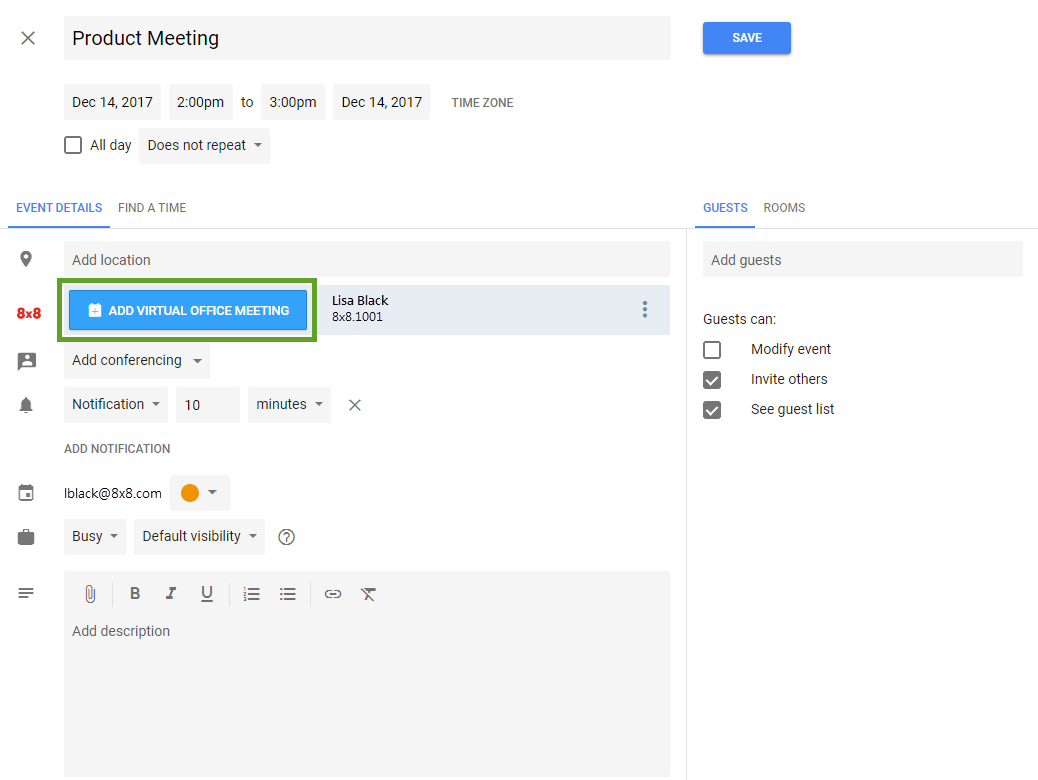 With 8x8 integrated with Google Calendar
Check co-worker availability and schedule an 8x8 Meeting from within Google Calendar.
View and join the Meetings you're hosting or invited to from Google Calendar.
Requirements
Google Chrome Internet browser