Real-time communication that scales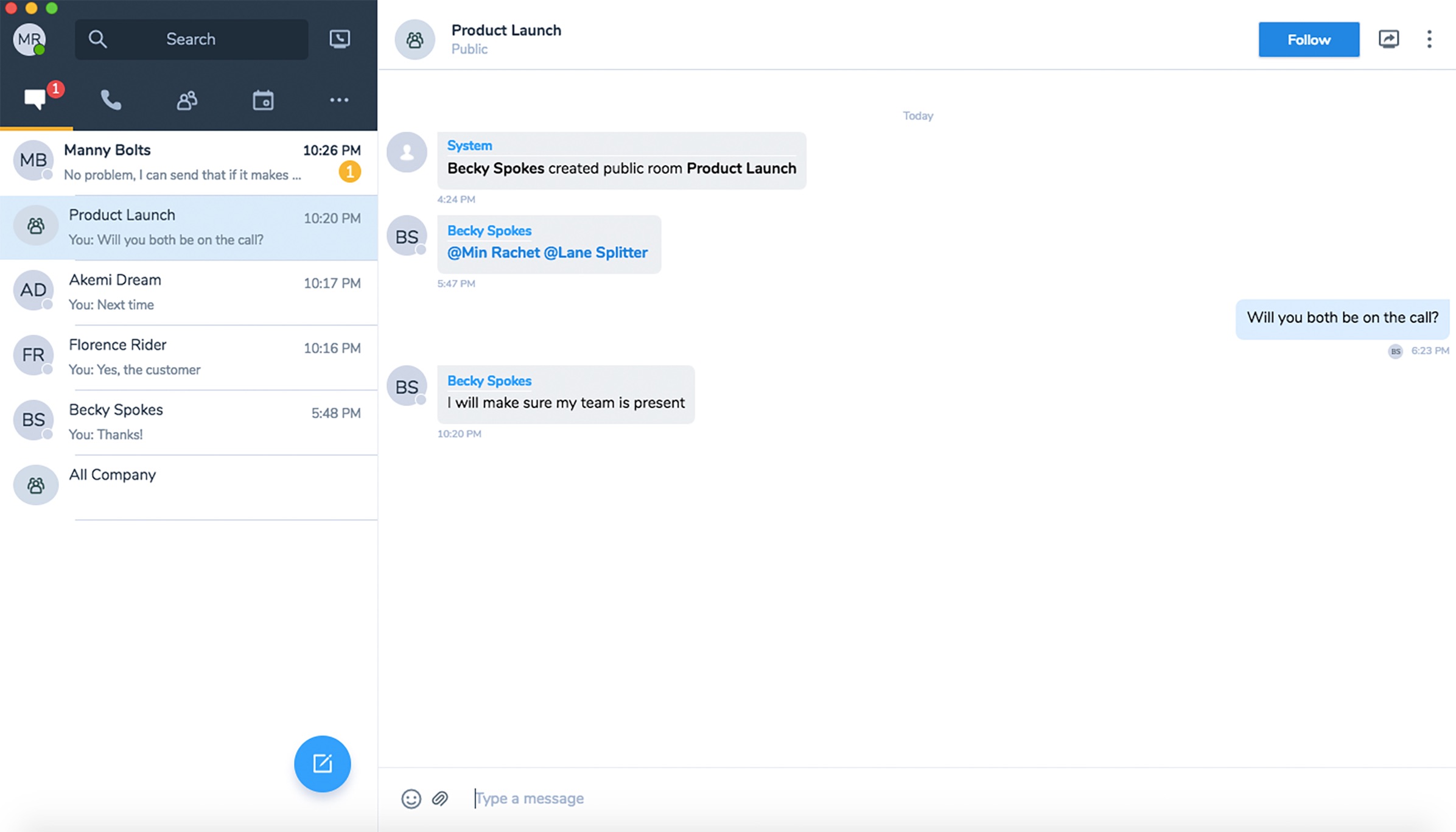 8x8 Team Messaging is designed to be instantly accessible to all employees, allowing everyone to stay connected on any device. With one user experience for all communication necessities, 8x8 Team Messaging enables your users with intuitive messaging functionality on mobile and desktop apps. Empower your employees with a consistent, intuitive user experience across devices.
8x8 supports true enterprise wide collaboration.
One experience. One application for voice, messaging and meetings
Automatic availability. All employees in your global directory have instant access
Business to Business collaboration. Share and collaborate with external partners, customers and suppliers across messaging platforms
Scale effortlessly. Supports from 10 to 10000 employees and beyond
APIs to support bot development
Connect employees across teams
Help business units and cross-functional project teams communicate with 8x8 Team Messaging Rooms. Using your identity and authentication management tool, all employees are automatically set up with 8x8 Team Messaging—no extra steps.
Simple to use team chat improves work flow with familiar messaging behaviors
Universal communication enables all group messaging applications to work as one
Unified Desktop and Mobile Experience facilitates collaboration from anywhere on any device
Private and Public Rooms keep conversations organized by topic and team
Share chat rooms across platforms
Do different teams in your company use different collaboration apps based on their specific workflow needs? Switching between multiple apps to manage multiple communication channels inevitably causes confusion and lost data. With 8x8 Team Messaging features, your teams can share content across applications, allowing teams who use different apps to stay in their app of choice while still collaborating as a group.
Easily share text and document files with consultants and partners
Support teams who choose their own group messaging service
Retain conversation history with collaborators outside of your organization