Contact Center Quality Management System
8x8 Quality Management is a customer interaction evaluation and quality improvement tool that enables contact centers to consistently meet or exceed customer and company expectations.
With 8x8 Quality Management, you can:
Highlight, save and share specific moments of interactions using the Conversation Highlighter.
Easily build forms, score interactions, track progress, and more, all within an intuitive user interface.
Identify key areas of success and opportunity with quality reporting and dialog with agents about specific, targeted feedback and coaching in real time with Conversation Tagging.
Empower supervisors to see a complete picture of the customer interaction with Screen Recording spotting efficiency gaps and system misuses.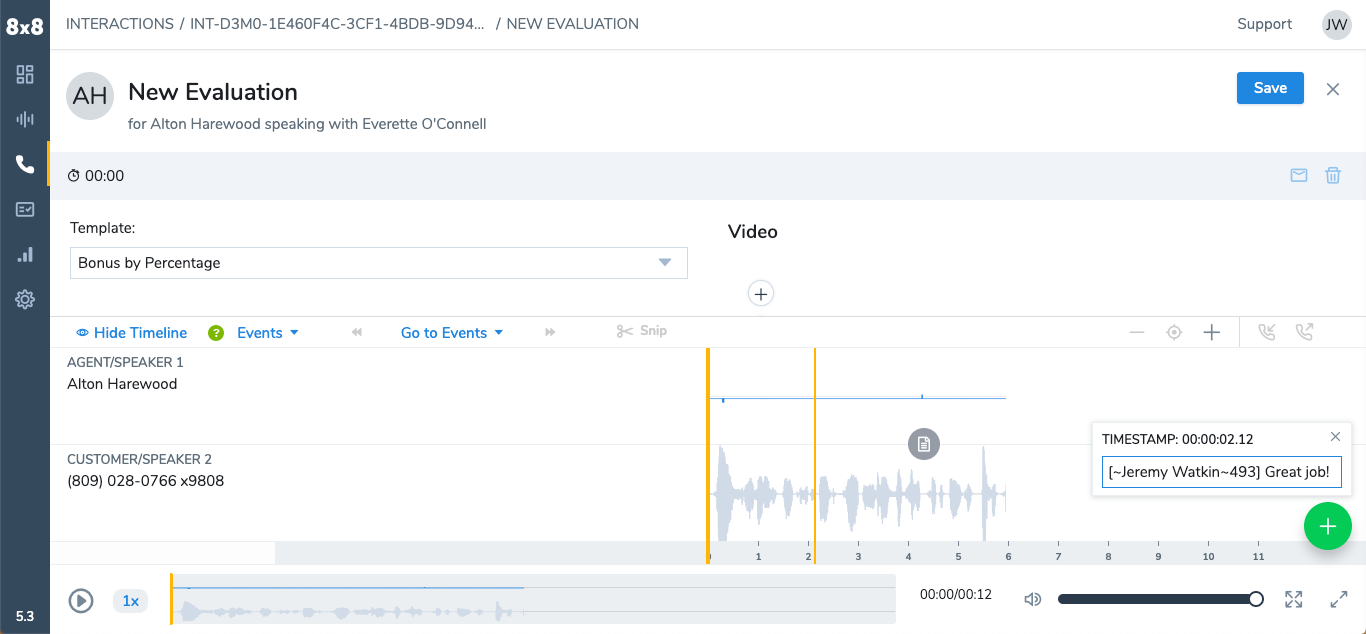 Learn more about 8x8 Quality Management
Focus more time on performance - Save time on administration by more efficiently searching for, selecting and monitoring interactions.
Improve learning and collaboration - Improve coaching with a library of exemplary interactions for agents to learn from.
Improve calibration and increase agent retention - Gain a consistent performance across multiple coaches, sites, and vendors.
Gain a holistic view of quality - Enjoy powerful, at-the-ready quality dashboards to see team and individual progress in real time.
8x8 Quality Management is part of a full suite of capabilities.
Contact Center
8x8 Contact Center is a collaborative cloud contact center solution that enables businesses to connect and collaborate internally and externally to excel in the experience economy. This solution includes a robust feature set to include: