Call Center Reporting
8x8 Analytics for Contact Center empowers contact center managers with customizable reports that highlight the status of critical performance metrics, driving insights needed to optimize customer experiences.
"With that visibility, we made changes that reduced call answer times by 15% and lowered call abandonment by approximately 60-70%."
- Jeremy Hall, systems analyst for Bailey International
Improve the customer experience
Gain insight to fully understand your customer experiences, and easily identify opportunities for improvement.
Minimize effort in monitoring and managing the contact center
Customize reports to highlight focus areas, making it easy to see what is working and what needs adjustments
Boost customer loyalty and retention by taking action proactively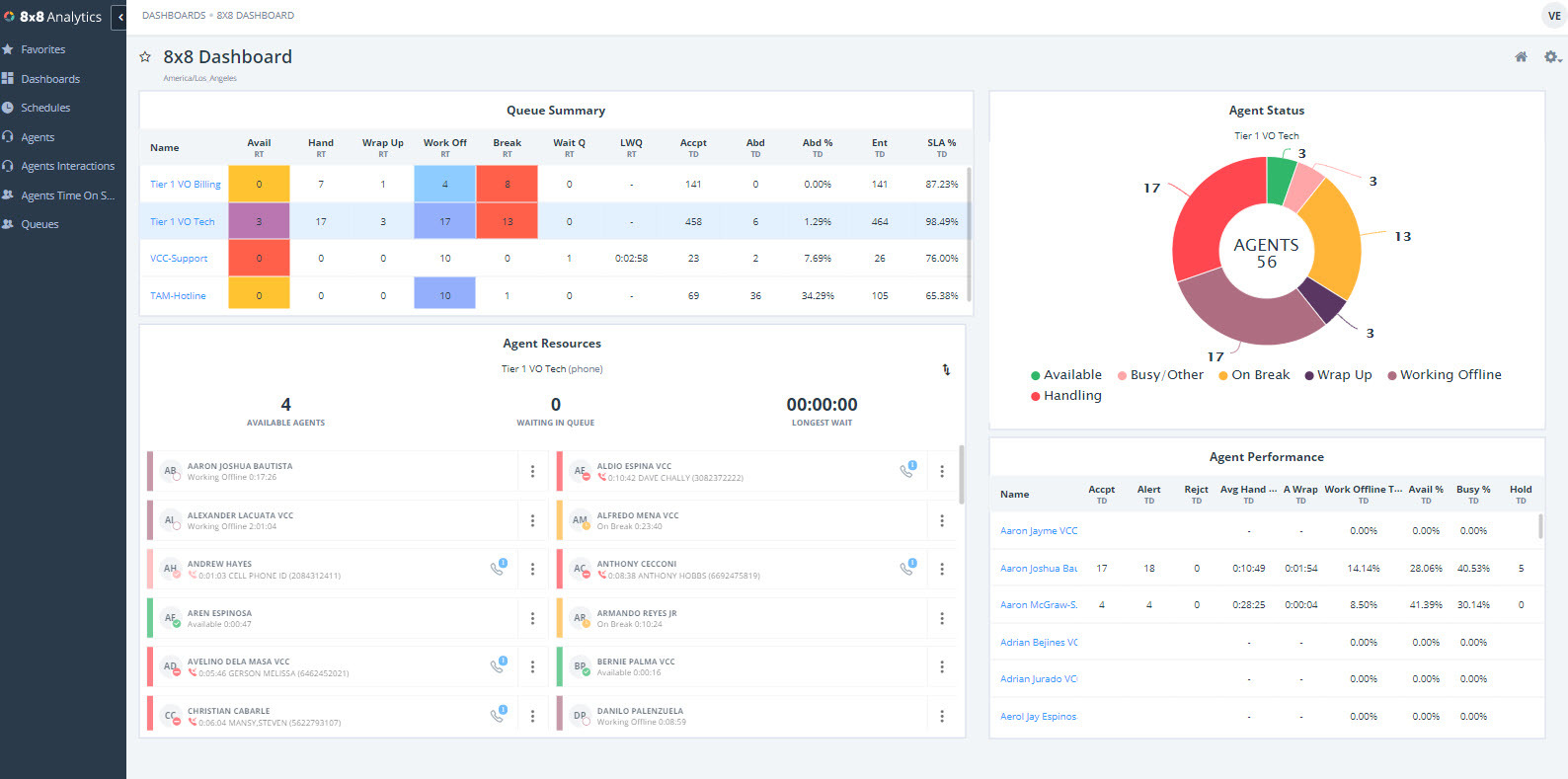 Optimize operational efficiency
Achieve greater insights to maximize the effectiveness of your contact center by tailoring dashboards to show the big picture, and guide you to the detailed performance data you need.
Easily identify trends and areas of opportunity with simple navigation from big-picture to detailed insights
Quickly build the exact view you need using pre-built templates
Define custom metricsto easily extract and customize data specific to your needs
Proactively take action to identify and address the root cause of problem areas
Fine-tune agent performance
Understand agent strengths and weaknesses to provide prescriptive coaching.
Turn agents into personal performance managers with targeted feedback
Empower your team with personalized dashboards
Automatically flag areas of opportunity, then drill into quality, performance, and agent-related metrics