Customer Experience Analytics
8x8 Customer Experience Analytics empowers contact center managers with actionable insight into customer experience patterns and trends, and reveals step-by-step details of customer journeys and post-call survey results.
"The 8x8 [Contact Center] solution enables us to bring everything together into a single dashboard, connecting the dots between all the disparate pieces of information..."
- John Callachan—CEO of DDC Outsourcing Solutions, UK
Explore every step of the customer journey
Easily drill down to see a graphical representation of every customer experience, and use these insights to make any needed enhancements.
Traverse every step to understand the full experience
Quickly identify opportunities for improvement
Proactively take action to optimize customer journeys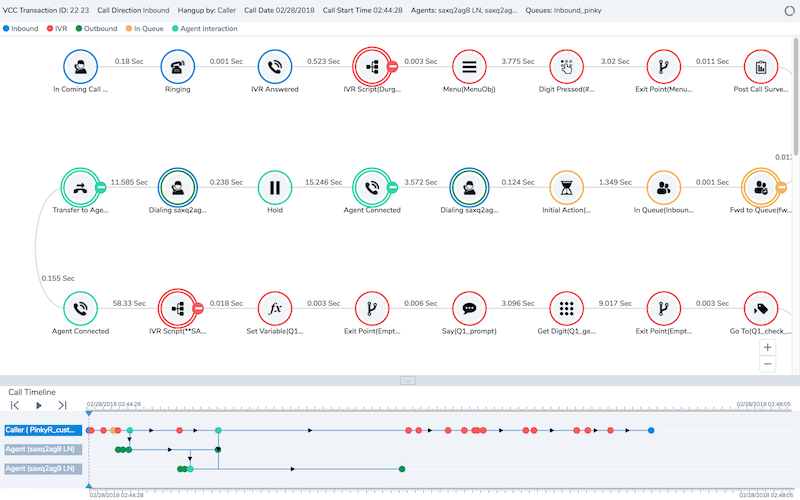 Uncover opportunities for customer experience improvements
Use advanced search capabilities to quickly identify areas where refinement is needed.
Run advanced searches to reveal transfers, hold times, and more.
Discover instances where metrics are missing targets
Ensure every IVR menu is effective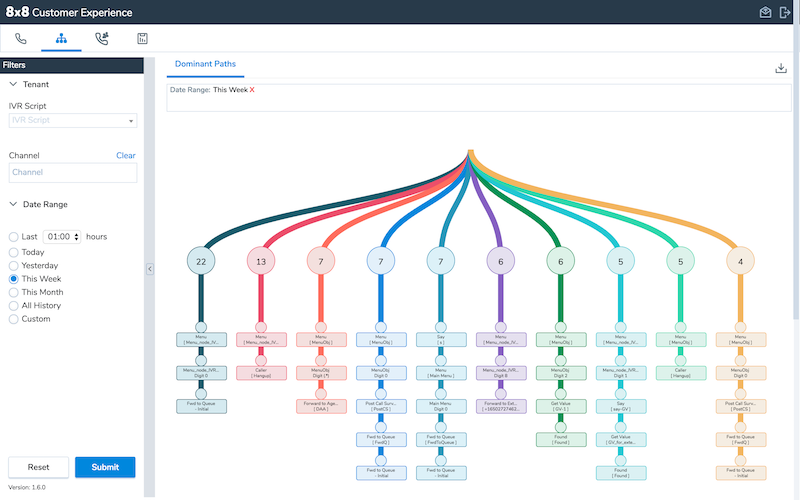 Capture voice of the customer feedback
Make it easy for customers to provide feedback on their experience by offering options such as scale (0-9), yes/no, or by leaving a voice comment.
Explore and improve customer satisfaction
Translate customer input into actionable intelligence
Achieve Net Promoter Score objectives