Vinoy Capital Interview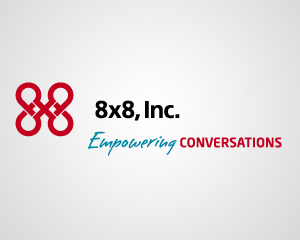 Ted Rich at Vinoy Capital, LLC wrote an informative piece in the August 2009 edition of t3, Technology Tools for Today, which is a technology newsletter for financial advisors.  His article asks readers two questions on how to assess a financial advisor's position on the technology curve.  The second question is reprinted below:
Secondly, is your firm still using a land line phone system?
Similar to our experience with performance reporting, most advisory firms we know host and maintain a land line based phone system, as did our firm. In late 2008, we began searching for a way to lower our phone costs and increase flexibility, and using an Internet based phone system (VOIP) seemed to be the way to accomplish both objectives, especially considering the multiple locations of our firm (FL and CO). Based on some old notes from the 2008 T3 conference in Orlando, we searched for a 'virtual VOIP' system and eventually settled on 8x8 (formerly Packet8), based in Santa Clara, CA. Most VOIP systems require the physical installation of a control box in your office and hard wiring to the phones, but our firm is trying to get out of the equipment hosting and maintenance business. 8x8's system is 'virtual VOIP' because they host and maintain all necessary equipment except for the actual telephones that sit on our desks. In January of 2009 we purchased the phones, shipped them to our separate locations, and within minutes were up and running on the new system using temporary phone numbers until our existing numbers could be ported to 8x8. This meant that all of our users were immediately connected to our system regardless of their physical location, complete with all of the benefits of a traditional land line based phone system, but without all of the headaches and cost.
Three key benefits of this new system confirm our decision to make this transition, not even counting that we have lowered and regulated our phone costs dramatically. First is the complete flexibility and ease of use of the 8x8 Web interface to control the system. No more do we spend hours on the phone trying to make changes to our system, because everything can be done online. This includes setting up the phones and any customization you can think of.
For example, when our Boulder principal makes outgoing phone calls, we wanted his caller id to show our primary Orlando phone number so that all return phone calls come back through that number. That switch took about 30 seconds to make on the Web and was so easy that we duplicated that setting for any of our people making calls from any phone, regardless of their physical location. These caller id settings make sure that all incoming calls can be answered and routed properly by our virtual receptionists in Portland, OR (www.callruby.com), but that is another topic for another day. Second is the automatic delivery of voicemail messages to our respective inboxes via email attachment. This was an unexpected benefit of the system that allows incredibly easy retrieval, handling, forwarding and storage of voicemails and, like everything else, is completely customizable. We rarely use our phones anymore to check or handle voicemails since all of them conveniently show up in our inbox.
And finally is the portability of the phones themselves, allowing us to place an 8x8 phone on a desk anywhere with an Internet connection and be connected immediately to our system. As an example, this column was written by our Orlando based principal while he was on an extended trip to Boulder. By taking only his laptop and 8x8 phone with him, he was plugged in at a rental house in CO with exactly the same connectivity as he normally has in his FL office. In fact, during the trip he has made and received several calls where the clients' first comments were 'welcome back' because they noticed the call being made or received from his normal Orlando office phone number. This use of VOIP was particularly important on this trip because cell phone service was unexpectedly bad in his temporary CO location. All of this adds unlimited flexibility as we grow the firm and makes it geography irrelevant. Whether we are adding an employee, adding an outsourcing partner, or acquiring or affiliating with additional advisors and their existing client bases, our completely Web-based infrastructure, especially the two components discussed in this column, allows us to connect someone to our entire system within just a few business days using only a computer and VOIP phone, regardless of where they are physically located. No limits on the possibilities that can bring. We hope some or all of this has been interesting or helpful to you, as we have greatly benefitted from the ideas of other advisory firms over the years. Several other similar topics exist that we would be happy to write about if we are asked back to the guest columnist role. In the meantime, do not hesitate to contact us with any follow up questions or comments. Thank you for the opportunity to share ideas, and for all the ideas you have shared with us.
* * *
VINOY CAPITAL, LLC is an independent, fee-only, registered investment advisory firm headquartered in Orlando, Florida with an additional location in Boulder, Colorado. Vinoy provides discretionary money management and selective, strategic financial advice to individuals, families and institutions. Contact related to this column should be directed to Ted Rich at 407-599- 1104.