Turn Data into Actionable Intelligence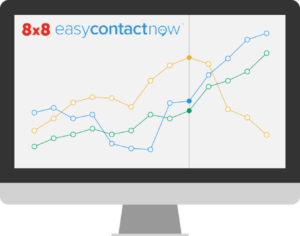 Note: 8x8 EasyContactNow is currently available in Europe. Find more information here.
With a sophisticated analytics engine, contact centre managers and supervisors can turn data into knowledge. But without clear reports, it's difficult to quantify the veracity of that knowledge. Having the right tools to deep dive into the data and analyse the performance of your contact centre, agents, and campaigns is imperative.
Unfortunately, most businesses today struggle to analyse the data in their contact centres, as staff simply don't have the time or patience to search through numbers to pull out the information they're looking for. EasyContactNow's graphical reporting changes this by enabling businesses to make quick decisions based on thorough analysis of their statistics.
The array of clear, understandable reports will put the analytical power in your hands. You and your team can make key decisions by switching between our tailored reports, viewing data as either a pie or bar chart to quickly see what's happening across your contact centre. It thoroughly analyzes statistics, enabling businesses to make quick decisions–without slogging through numbers, requiring IT to generate special or custom reports. This agile solution achieves this by providing an array of clear, understandable reports that put the power of analytics in your hands.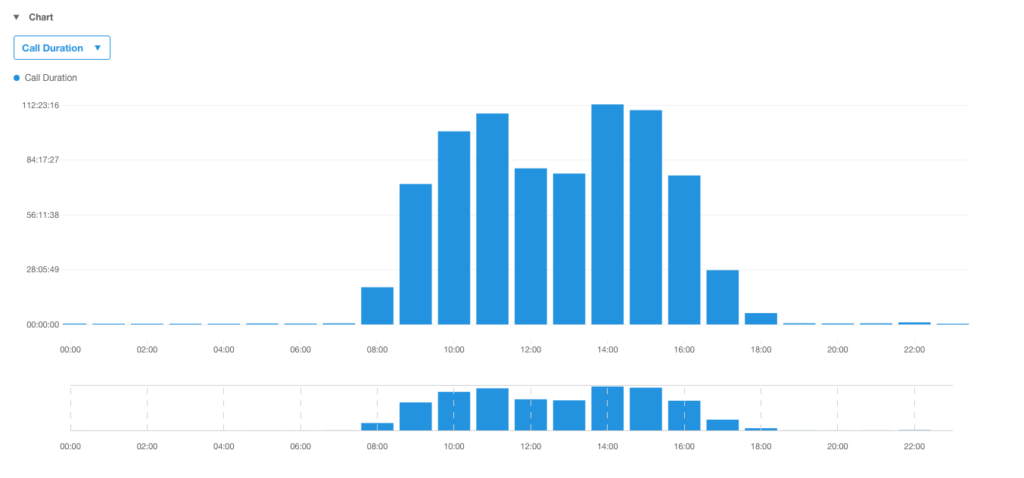 Image #1: Bar Charts show you the totals for a data point and make it easier to compare plotted rows against each other.
Focus on What Matters!
Each 8x8 EasyContactNow report is ready to use right out of the box. As a result, you can instantly begin to analyze what's important to your business. For example, you can easily segment data with filters and display it visually on a variety of graphs. You can also add a second metric to compare results against each other.
Graphical Reporting = Easy Reporting

Comparing Data: Graphical representations of numerical information makes comparing data easier to view and quicker to understand.
Let's say you wanted to compare the number of sales made against the number of completed calls over a certain period. The graphical report will provide a line or pie graph with the two metrics (in this case Sales Made against Calls Made) selected. With this, you can easily compare data and view the trends related to the quality of calls.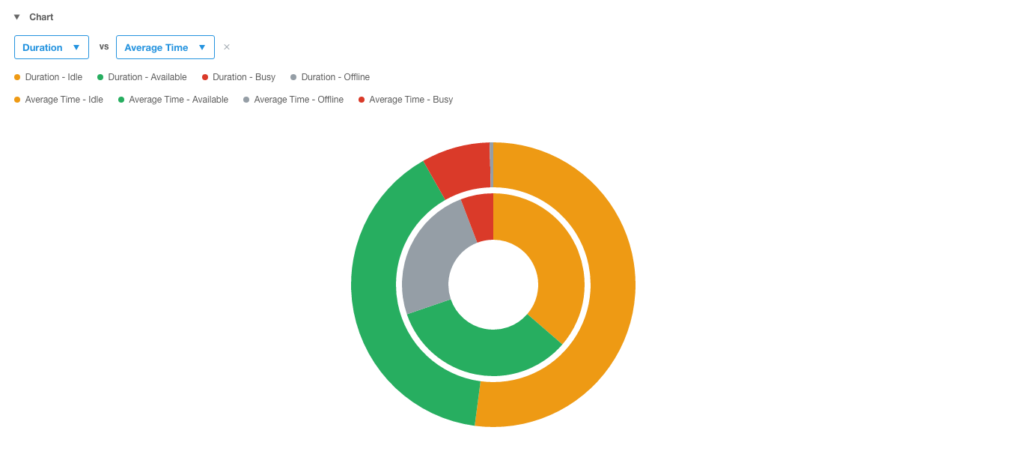 Image #2: Pie charts are useful for showing the breakdown of totals such as an agent's status. In this example, the outer chart represents duration, while the inner circle represents average time.
Decision Making: Key decision makers can view data at a glance and make decisions far more quickly than with traditional descriptive or numerical reports.
This is huge, because managers and leaders don't always have time to look at the granular detail. Graphical reports are an excellent tool for seeing what's occurring in your business, freeing you up to make fast decisions and move forward. (Depending on preference, decision makers can also look deeper into the data via different reporting options.)
Reporting Efficiency: Graphical reports require less effort and time to decipher information.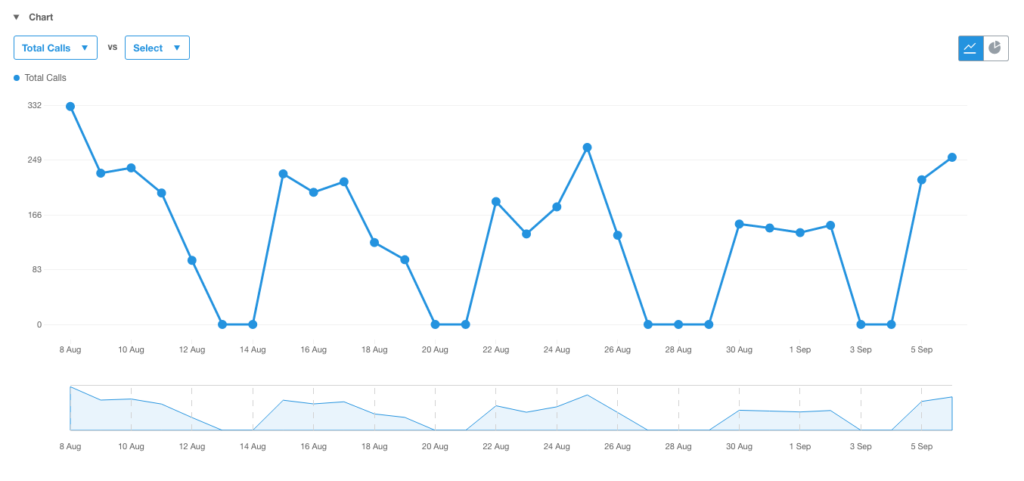 Image #3: The line graph is the default graph for most reports. It plots data points over time based on the granularity chosen.
In fact, the peaks and troughs of a graph make it easy to understand how individuals, teams, and your business as a whole are performing. Reviewing numerical reports doesn't always sum up the entire picture. Graphical reports, on the other hand, give you an instant holistic view, so you can have a clear picture of how different areas within your business are performing.
What's also nice is that all reports can be exported into different formats, letting you present your data clearly and share across the business.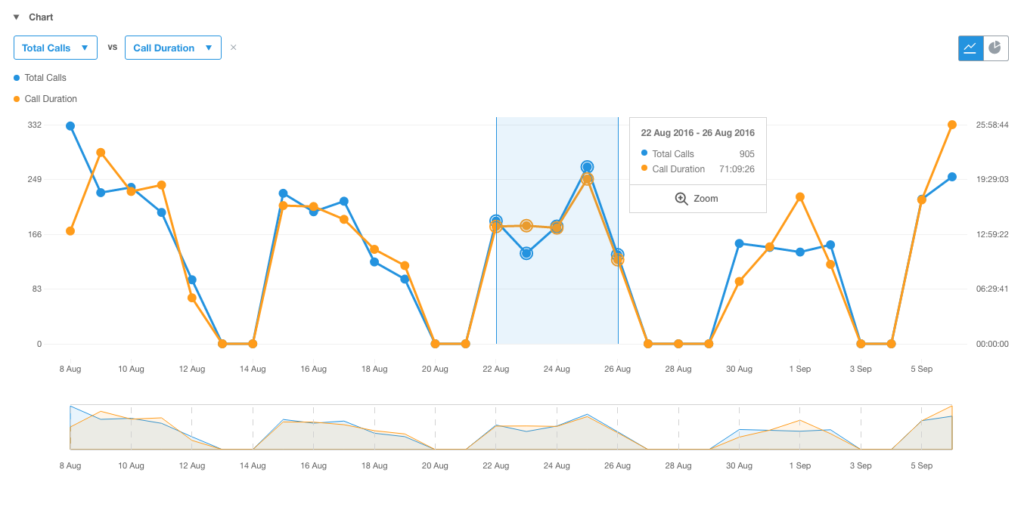 Image 4: Zoom – You can focus on a section of a line or bar graph by clicking and dragging to highlight an area. This will zoom in on the selected area showing you more detail.
But graphical reports are more than just lines, pies, and lovely colours. They give users the ability to compare data, make decisions. and create flexible reports. The result? Faster decisions. Clearer visibility of business performance. And greater reporting efficiency. And those gazillions of numbers? They're putty in your hands.
Click here to find out more about how 8x8 EasyContactNow can improve your analytics and empower your business.