No Coffee Required: Quality Management System Boosts Performance, Sales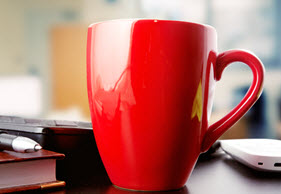 I had the opportunity to attend the IoD Convention in London this year. Brexit was a hot topic. My favorite comment about Brexit was from Yanis Varoufakis, the former Treasury Secretary of Greece, who's had experience working with the EU. He said Brexit is like the song Hotel California. You can check out any time you like, but you can never leave.
The most interesting speaker of the day was Dr. Dambisa Moyo, an economist. Yes, an economist. I had just refreshed my coffee so I'd stay awake during her talk.  However, I didn't need the coffee. Dr. Moyo treated the audience to a fascinating view of the world.  I'll spare you her rather dire perspective on the headwinds coming at our economy, and share what really struck me.
The three largest organizations of people in the world are as follows:
The US military with a bit over three million members

The Chinese military with three million members as well

The next entry comes from a different arena altogether–Walmart with 2.1 million employees 
I thought that was an interesting list, and then she dropped a bombshell. Walmart's biggest competitor is Amazon. Amazon has just 200,000 employees  
Dr. Moyo made me realize that the nature of work and how companies are organized are changing as well.  If you read my blogs or insight from any other person talking about contact centers, you get a steady dose of information on the changing nature of customers. 
Amazon has been building a massive retail business without the brick-and-mortar stores since 1994. Now, they've made it over the $100B revenue mark and have offerings like AWS that take them to areas that Walmart will never see.
Okay, Max, you're thinking what does any of this have to do with the contact center?  Everything. It's a new world and you need to manage employees in new ways. And as Amazon shows, the cloud is a huge disruptor. You either leverage it or ignore at your own peril.  
An on-premises system locks you into a monolithic contact center much like a brick-and-mortar store without shelves or product or nice windows to draw customers in. With the cloud, agents can be where it makes sense for your business–not where your equipment is located.
But it's really efficiency that makes the difference. You don't compete with the big boys with one tenth of the employees just because you can put 'em where you want. You need tools to make them more efficient. And if you have agents all over the place, you need tools to manage them.
Enter Quality Management. With a Quality Management (QM) system, you can measure agent performance and score them objectively without needing to be in the room with them or seeing them physically side by side. In fact, they can be anywhere in the world. With a QM system, you can listen to recordings, see the screens, and use scorecards to provide a consistent, quantifiable, and reliable picture of how your team is doing.
We recently launched our new QM solution and have started to get some feedback from our customers on benefits:
20 percent decrease in startup times for new agents

15 percent increase in agent performance (scores correlated with a 5 percent increase in customer satisfaction)

Increase in sales by spotting "sales gone wrong" and saving them before it's too late
We're living in a global, interconnected, web-based economy and you need efficient tools to compete successfully. 
If you're attending ICMI Contact Center Expo in Dallas, October 25 – 27  come by the 8x8 booth (#706) and I'll show you our new Quality Management system at work.