Learn More About the 8x8 Support Knowledge Base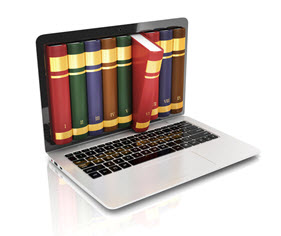 When you were a kid, did you ever sit with an encyclopedia and browse through the myriad subjects, scouring the pages for new information? Those old hard cover volumes have been replaced today by Google and Wikipedia, but our desire for knowledge continues. With just a few keystrokes, or a shout out to Siri, we can find pretty much anything we want to know. This is 8x8's desire for our customers and end users- that they can easily and quickly find any information related to how to use 8x8 solutions-  and the reason why we launched our public Support Knowledge Base.
The 8x8 Support Knowledge Base (KB) has evolved from being an internal channel for 8x8 support agents to share information with each other, to today becoming an external facing information repository. Initially, documents that were once passed around via email were collected, edited, formatted, and made available in a more polished and official capacity. Next, articles, manuals, user guides, and downloads were added that could be shared with customers.
In October 2015, we added a powerful search engine to the Knowledge Base. This search capability has the ability to learn and adapt to user input. A month later, 8x8 announced the availability of the Knowledge Base to our  customers. Users flocked to the KB to learn about a myriad of topics- from how to activate their phones, set up their call flow, to how to configure voicemail settings.
The most recent phase of development  has brought customer login, case creation and management to the KB. As of June 2016, 8x8 customers can create support cases directly through the KB, view previous cases, reopen cases, and add notes. The KB on average serves over 1,000 users per day with more than 20% of all traffic to the site resulting in downloads of the desktop software and product documentation. This has added a whole new dimension to 8x8 Support!
Our goal in expanding the Support Knowledge Base is to provide our customers with all the relevant information needed to use 8x8  products and services. As new products are released, new content is added to the KB. Our team diligently reviews on an ongoing basis, all new and existing content for accuracy and relevancy, and is always on the lookout for new content to help our customers. With each update of 8x8 Virtual Office Desktop, Virtual Office Mobile, or Virtual Contact Center, the documentation is updated to introduce new features.
Earlier this year, we introduced Virtual Office Meetings 2.0. This release brought a fresh, new look to virtual meetings, allowing greater opportunities for collaboration, content sharing, and HD video. On the KB side, we published this article in anticipation of the release: What is new in Virtual Office Meetings 2.0? We also shared content regarding new capabilities for Virtual Contact Center. With each approaching holiday, we highlight articles on setting up holiday hours on 8x8 phone services.
We're always on the lookout for feedback from our customers on ways to further enrich the KB and welcome suggestions for new content. At the bottom of each article, we have the option to let us know whether or not the content was helpful. Simply click Yes or No and add a comment. If you can't find what you're looking for, you can click Request an article at the bottom of the search results page. Give us a detailed description of what you're looking for. These requests are reviewed daily, and we aim to add new content on an ongoing basis, or edit existing content, to meet our readers' needs.
To get you started on your journey through the 8x8 Support Knowledge Base, check out How do I use the 8x8 Support Knowledge Base? You can click the links below to see some of our most popular articles. Come visit the KB today and learn more about 8x8's products and services!
Looking for answers? Here are some self-help resources to get you started.