CIO Straight Talk: When Wimpy Communications Systems Hold You Back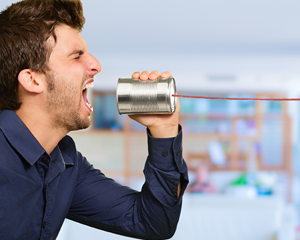 Companies that want to expand in a big way are finding that one of the biggest threats to growth sometimes lurks in their closets and on phone lines.
Enterprises are increasingly finding that their phone, videoconferencing, chat and customer contact systems can't keep up with demand, are unsecured, or aren't reliable enough to meet the demands of expanding businesses—particularly those with international operations.
With alarming frequency, that's the experience of global IT and business managers like Paul Patti, vice-president of information technology for the RPM Performance Coatings group, a $1.6 billion division of RPM.
Nortel PBXs Were Becoming Increasingly Inadequate
"We were running a network of Nortel PBXs, which is a very traditional PBX setup, across our various operations in the US and Europe," says Patti. "As our voice infrastructure continued to age, we realized that there was going to be a need at some point to make a switch."
Your Business Takes You Everywhere—Shouldn't Your Phone Provider?
Expanding and operating internationally was also a problem.
"In the U.S. we had great success networking those systems together, but not so much outside the US," Patti says.
That was also the case for TMW Systems' director of global IT, Ron Godine, who says his company was in a similar bind—with old, inadequate communications systems that were the result of a history of company acquisitions.
"We've been a collection of companies acquired over time. That means that we had challenges integrating phone systems and communications," says Godine.
Doing it All is Important for Growing Companies
For Patti, the choice of a new unified communications system was particularly daunting, because of the lack of reliable providers that could do everything the company needed—including chat, web conferencing and customer contact—without a lot of maintenance and integration work from Patti's organization.
Moreover, Patti knew from experience that companies that handle just a piece of the unified communications puzzle—leaving other providers to pick up the rest—often pass the buck when they don't all work well together.
Enter 8x8: No More Multi-Vendor Interoperability Issues
"We didn't want to have to work with more multi-vendor interoperability issues, where we'd have to sort out incompatibilities between various vendors. So 8x8's solution was very attractive to us, with phones, video, contact center management and chat," he says.
Don't Limp With Wimps
It was also important to Patti and his team that whatever company they chose for their unified communications needed to be a confident leader with the kind of reliability that's needed at a multi-billion-dollar corporation. Patti was impressed with 8x8's recently announced SLA guaranteeing both reliability (99.99 %) and quality level. That made the choice easy.
"8x8 has publicly announced that they would provide an SLA over the open Internet, and I think that speaks volumes to their confidence in the solution that they're delivering," says Patti.
'Something We Couldn't Have Contemplated Before'
Patti says the move to 8x8 has opened up new avenues for expansion.
"We're using the 8x8 service everywhere from a small service center to a manufacturing facility to corporate headquarters here to our larger sites. But not only are we doing that in the US, we're doing that in Europe and we have plans to roll that out really on a global basis. That is something that we really couldn't have contemplated in the past with our traditional technology; it speaks to the power of the 8x8 system."
A Truly Global Presence
"The presence that they [8x8] have around the world—with data centers in Australia, Hong Kong, the two in the US, the one in the UK—and the reach of their product for a company that's global such as ours, is incredibly valuable and has positioned us really for the first time in our history to unify voice communications, video communications and other services on a truly global basis," says Patti. "This is a solution I would recommend without any hesitation."
TMW Systems' Godine agrees.
"Having an 8x8 system that lets us communicate easily with each other is very important. It helps us to communicate with our London and Vancouver offices—or anywhere in our network, and makes it just so simple," says Godine.
Wimp or Win?
Worldwide, organizations are discovering that when they want to go big, their communication systems can be either an impediment or a competitive advantage. Will you wimp out—or go for the win?