Ron Gill
Ron Gill is the Director of SLED for 8x8. Ron is a twenty-year plus veteran of the Unified Communications industry. Previously he served in executive and leadership positions across multiple business communications companies including Avaya, ESNA Technologies, ArrowSI, and Cross Telecom. Prior to his work in Unified Communications, Ron was a
school teacher.
Mr. Gill serves on the Northern Virginia Community College Advisory Board to the President of the College and previously served on the City of Manassas Park School Board.
Ron holds a master's degree in Business Administration, Technology Management from the University of Phoenix and a bachelor's degree in Education from West Virginia Wesleyan College. Additionally, he has achieved numerous industry-recognized certifications in Information Technology and Telecommunications.
Articles by: Ron Gill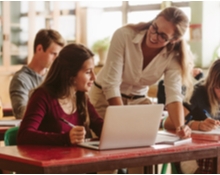 by Ron Gill
Artificial borders and boundaries are eliminated when communities have access to video communications. This helps transcend the physical limitations of traditional classrooms. Access to affordable technology like video communications can enable instructors to offer their insights, information, and [...]
Read more >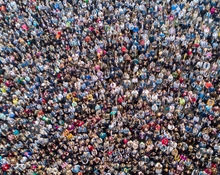 by Ron Gill
Now that Davos is over, it's time to start reskilling those 1 billion people The World Economic Forum concluded its annual meeting in Davos last week. Society and the future of work was one of the key themes. A common requirement running through this theme is the need to reskill and upskill about 1 [...]
Read more >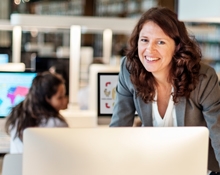 by Ron Gill
Ever think about the size of a high school? Many high schools have more than 4,000 students. Housing that many students, administrators, and teachers requires sprawling campuses. Even elementary schools are vast combinations of grounds and buildings. Interestingly, the vastness of schools and today [...]
Read more >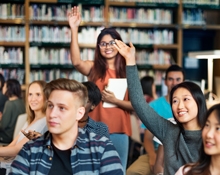 by Ron Gill
As I work with CIOs of colleges and universities, it seems useful that we start tracking their collective anxiety and blood pressure levels. Their jobs are incredibly complex. They are navigating through the reinvention of their business models while keeping current operations running. Gartner resea [...]
Read more >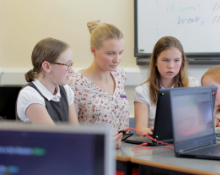 by Ron Gill
Field trips are clearly a great way to expose elementary students to the outside world. Although valuable, they are not so easy to make happen. Here's a recent example. A fifth-grade teacher at a Title 1 school in northern California was arranging one of those hands-on learning experience field tr [...]
Read more >