8x8 Virtual Office Case Studies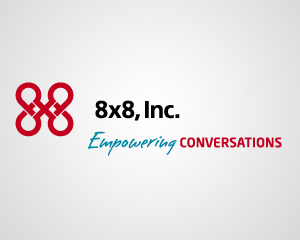 Two 8x8 Virtual Office case studies were recently profiled by Susan Campbell at TMCNet.  Her article appears below and showcases some insurance companies that are using 8x8 VoIP business phone service to cut costs and provide great service to their clients.
February 11, 2010
Case Studies Demonstrate Value of 8x8 Virtual Office

 By 
Susan J. Campbell
 , 
TMCnet Contributing Editor
With the challenges facing the insurance and financial services industry, including recession-driven price wars and a growing distrust exacerbated by government debate, it is difficult for industry players to capture business, win loyalty and prepare for future challenges.To survive and remain competitive, these players have to figure out how to accomplish these things without adding significant expense or implementing major changes to infrastructure.According to the United States Department of Labor, those insurance businesses and professionals who incorporate new technology into their existing businesses and offer better customer service will remain competitive. The challenge, of course, is that implementing new technologies is costly and can easily get out of hand when growing a business.To provide these professionals with an alternative solution that can deliver the technology they need within a price structure they can handle, 8x8 offers the 8x8 Virtual VoIP phone service. This hosted solution provides a flexible, cost effective alternative to traditional, premise-based PBX phone systems.To get an idea of real world applications of the 8x8 Virtual VoIP phone service, we will examine two separate and seasoned insurance businesses that leveraged this technology to cut costs and remain in sync with their customers' expectations.
Allstate Agent David Gonzalez
As an owner of several New York/Connecticut insurance agencies and a representative of Allstate, Gonzalez needed to be able to adjust to a rapidly fluctuating economy. He also needed to work hard to help the industry rebuild brand value that it had lost in the last few years. The management of phone systems for multiple offices was not only expensive, it led to frustrated clients who could not be transferred or waited an exorbitant amount of time to be transferred.
After extensive research, Gonzalez moved his phone system to the 8x8 Virtual Office as he was drawn to the features, price and reliability. The new solution enables each office manager to directly dial another office with 3-digit dialing. It also allows for the protection of top performing agents who relocated due to the market.
Remote agents can continue to interact with customers as if they were in the same office. The congruency of performance is preserving the customer experience while delivering cost-effective phone solutions.
Cecelia & Associates Specialist, LLC
As an independent, full-service insurance agency, Cecelia & Associates offers the range of coverage options typical to their business segment, although their niche is the largest writer of insurance to Latino contractors on the West Coast. The turbulence of the past few years has not escaped this company.
Already a user and firm believer in the virtues of VoIP, this company was easily able to preprogram the 8x8 Virtual Office to their requirements for no additional cost. They also had no installation fees to pay and all lines and features could easily be modified online by anyone in the office for no cost.
The cost savings associated with the implementation of the 8x8 Virtual Office accounts for one of the largest sources of savings month-to-month for this agency, while the service also improves the customer experience.
Latino clients are able to select the language in which they want to communicate and the business has now added a call center in Acapulco, Mexico to capture more business. Agents can easily travel between offices and the call center with their Virtual Office IP phone to seamlessly communicate across two countries.
These two business success stories are just the tip of the iceberg in relation to the benefits the 8x8 Virtual Office can deliver and the companies that are impacted through lower costs and improved customer experiences. For more information on 8x8 VoIP offerings, visit www.8x8.com.
Susan J. Campbell is a contributing editor for TMCnet and has also written for eastbiz.com. To read more of Susan's articles, please visit her columnist page.
Edited by Patrick Barnard