3 Training Tips to Stop the In-N-Out Syndrome at Your Inbound Call Center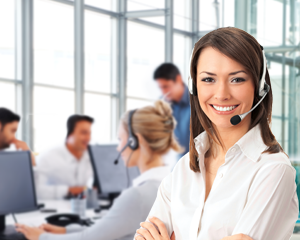 Do you feel like your inbound call center should have a revolving door? Are you constantly hiring and training new reps? What can you do to stop your personnel department from looking like the drive-thru at In-N-Out?
Jeff Toister – author of Service Failures – has answers. He's become an expert at how to efficiently and effectively hire and train new call center agents without compromising customer experience or job satisfaction. He's also presenting his tips at Ten Ways to Hire and Train Faster during the ICMI call center conference October 21-23, 2013 at the Atlanta Hilton.
But you don't have to wait until October to improve your training process for call center agents. We have developed a list of three things you can do today to streamline your call center's hiring and training process.
1. Deploy a Shadow System
What is it?
Shadowing is a process where new hires sit in on phone calls with seasoned call center reps to experience customer calls first-hand. You want your agents to emulate the qualities of top performers. So you pair top performers with new agents. Some companies develop this into a full-blown peer mentoring program.
What are the benefits?
Our contact center customers find that shadowing not only improves the customer experience, but also streamlines training. Sometimes this involves listening to live calls or reviewing recorded calls with a more senior person. What better way to show exemplary service or an improvement opportunity than from the actual call?
The call center managers I've spoken with tell me that peer mentoring is also an ideal way to bolster confidence in both the mentor and the mentee. It says to the mentor, "You're doing a great job and I trust you to help others reach their potential too." For the mentee, peer mentoring provides a more hands-on experience that's a lot less intimidating than more formalized programs. It's like having training wheels.
2. Monitor New Agent Performance
Supervisors often tell us that call monitoring can be a confidence booster for new agents, too. One call center manager was able to rescue a struggling agent by breaking into the call. More importantly, she was able to provide immediate assistance to the customer and avoid escalating frustration from the agent or the customer.
Of course, a good inbound call center system should provide performance goals that let managers track performance against targets. The best contact center managers apply these metrics to determine overall call center performance as well as agent-specific performance in real time.
3. Give Them a Game Plan
What is it?
The game plan is the call model for handling each call with consistency and quality and is aimed at ensuring the customers' questions are answered. Common call model elements include:
What is the customer's core need or question?
What products or services does the customer use?
What do I know about the customer's history and experience with our company?
What solutions are available to address the customer's need or question?
Are there any actions I can't complete on the call to address the customer's need or question? If so, what are next steps?
What are the benefits?
In addition to a better customer experience, a game plan improves call center efficiency, including metrics such as first call resolution, reduced time to resolution and other key call center metrics.
Having a plan and goals really helps contact center reps feel that their work is important. It also helps people understand what they need to do to get recognition. They need to work the plan. It's that simple.
Our contact center customers run the gamut when it comes to a game plan. Some prefer a more rigid script, while other use the script as a guide and allow more experienced agents to go off script when the situation warrants. In either case, a basic call model gives agents and customers a better experience.
Closing Thoughts
Wouldn't it be great if talented people walked through the door and decided to stay? Try these three tips for streamlining (and improving) your inbound call center's hiring and training process, and you might just permanently stop the revolving door.
Interested in learning more about how to create a more efficient call center team? Discover how a virtual call center from 8x8 can help.