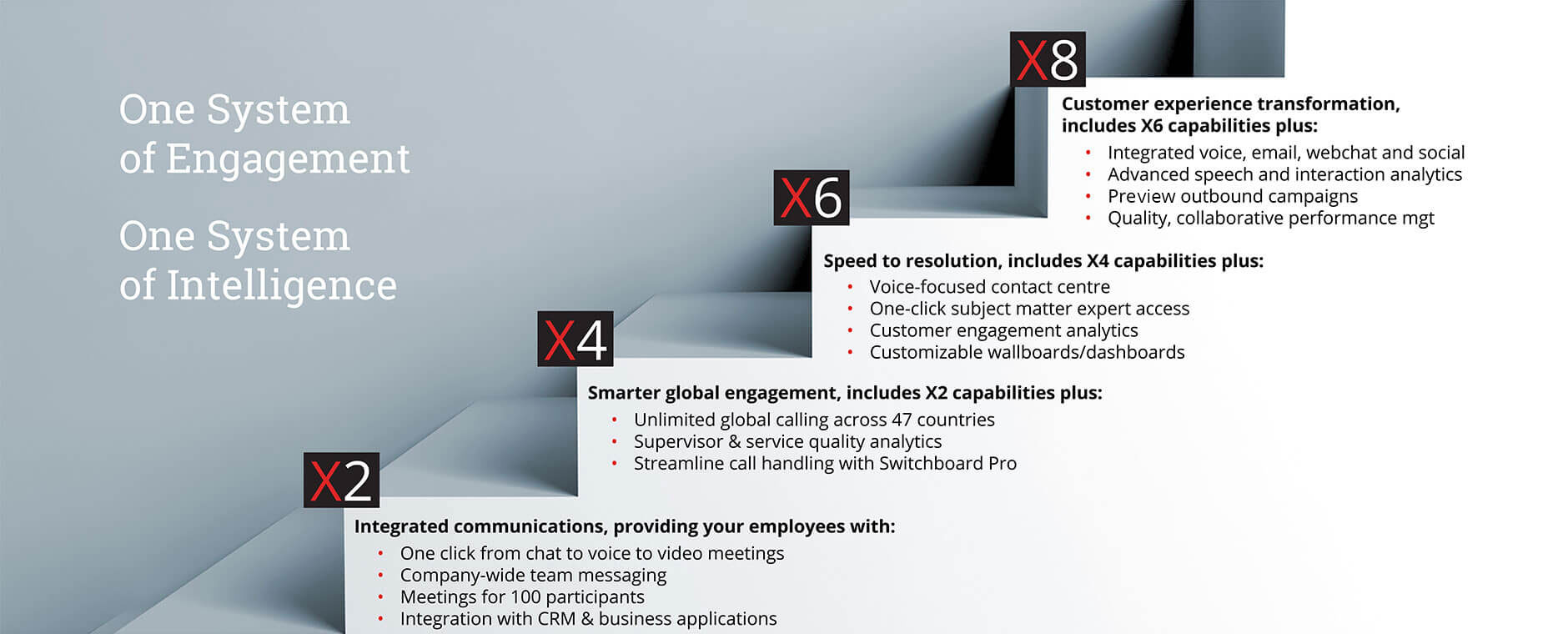 The 3rd Wave of enterprise communications brings the power we have as consumers to the business creating one system of engagement and in turn, one system of intelligence. With a single cloud engagement solution, you can now arm employees with the tools they need to communicate, collaborate and access the organisation's most valuable data and experts in one intelligent, easy to manage solution. One engagement platform allows you to move at the speed of employee and customer expectations, leading to less churn and more revenue.
X Series offers plans which you can mix and match to address your diverse needs in the most cost-efficient manner.
For more information call 1800 854 171
Call 1800 854 171 or fill out the form below and an 8x8 Specialist will be in touch.
Contact Sales