Secure Communications Solutions for Healthcare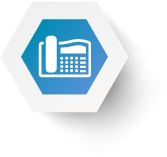 Make communication easy in the office, hospital or on the go. See who's available and connect with them anywhere.
Empowers medical staff with existing mobile devices
Provides availability indicators for doctors
Enables secure chat and phone calls between caregivers and staff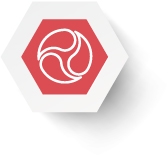 Collaborate via chat, web conferencing, document sharing, text, video and voice.
Allows doctors and technicians to collaborate remotely, enhancing telemedicine
Connects staff from anywhere, anytime
Enables doctors to converse with patients remotely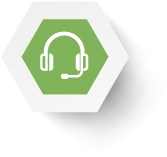 Improves the patient experience by making it easy to reach the people who can best answer their questions.
Connects patients to the right person at the right time
Provides medical workers with up- to-the-minute patient information
Manages voice, email, web and chat interactions
Are Your Communications Secure?
Protect Your Business—and Yourself!

Recent cyber attacks on healthcare enterprises underscore the importance of securing patient data. Cyber thieves are constantly trying to access patient records as healthcare organisations tighten security against such threats. 8x8 vigilantly monitors its cloud-based communications systems to protect sensitive patient data.

With the increased enforcement of HIPAA rules, healthcare providers must be careful. That is why all of 8x8's solutions can be configured to be HIPAA-compliant, and we provide tailored business associate agreements (BAAs) to document your communications compliance.
---